AO.com
AO or Appliances Online is a popular online retailer that sells household appliances at attractive prices. The company offers over 4000 white and brown goods to choose from. Apart from this incredibly broad catalogue of products on the AO's website you can also find various inspirations for interior design, articles with useful tips on buying, arranging and installing your newly bought appliances as well as information on usage and care.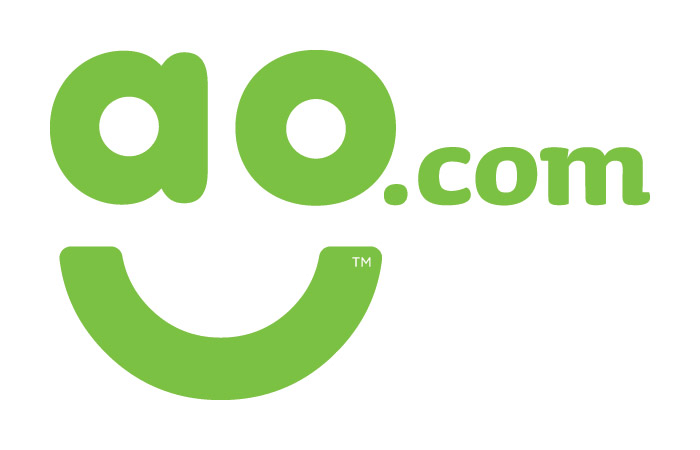 Offer
At AO you can find a variety of top quality products among which are washing machines, dishwashers, fridges, cooking equipment, small kitchen appliances and home electronics, everything supplied by renown and reliable brands as BOSH, Beko, SONY, Samsung, Philips and others. Don't worry that you will get lost in this abundance of possibilities – AO is willing to guide you every step of the way. First of all, you have a wide range of informative articles at your disposal that will tell you everything you need to know about appliances you wish to buy. In addition, there is a whole separate subpage called "Inspire me" where you can find inspirations on possible arrangements and various clever solutions. After you gather all the information you need, you can start shopping. It's perfectly easy thanks to a small box on the left of AO's website, called suitably "Find your perfect product". There you can choose, step by step, what kind of appliance you are looking for, what features should it have and how much you are willing to pay for it. After setting all the requirements, you will see how many products that fulfill your criteria are available. Now, you can start browsing.
Services
AO wants to make your shopping as easy and satisfying as possible. To achieve that, the company offers you diverse services and options to meet your expectations. Unexpected expenses, a sudden necessity to make a big purchase – it happens to all of us. AO understands that and to help you manage such situations it gives you a possibility to choose from a couple of paying on finance options like "buy now pay later" or "spread the cost". You only need to fill out one form and there is no deposit to pay. Moreover, some products from time to time are sold without interest. Also, if you find that the product you want to buy is cheaper on another store's website AO gives a guarantee to match the competitor's price. Another set of options concerns the delivery matters and includes order tracking possibility, free 14 days return with an option of refund or exchange of a returned product, recycling and disconnection of your old appliances as well as a few methods of delivery so that you can choose the one that suits you best. After your order is delivered you are not left alone – AO workers can install the product you bought, connect it to other accessories and set some of its features. You just need to decide during the purchase that you want such service to be performed.
AO Life
People from AO don't want to constrain themselves only to selling. They want to help you improve your everyday experience, make things easier and just share their ideas with you. AO Life is an online magazine issued by AO where you will find useful tips on cleaning and maintaining your house, recipes for tasty meals, DIY guides, design inspirations, summaries of the latest trends, reviews on various technologies… well, maybe just see for yourself. There is a possibility to create an account on AO Life. Thanks to it you can have a personalized homepage, you can bookmark articles to read them later or to share with your friends and you can always be up to date by setting emails that will be sent to you with information on latest ideas and inspirations. You can sign up using your email address but AO Life allows also to connect your account with Facebook or Twitter.
Promotions
Shopping on AO.com is definitely worth a try, not only because of the wide range of high quality products and thorough, detailed information on the offer but also because of various deals and promotions that give you an opportunity to buy the best appliances for really low prices. You can find information about ongoing sales and promotions like cashbacks, extended warranties or free items added to some products by clicking on the red button "Deals" located on the upper right corner of AO's website. You can also use a discount code during your checkout if you have any. Where can you find them? It's simple – check Picodi.uk and get yourself some great discount codes to use. Sign up for Picodi newsletter to never miss hot new deals and bargains from AO.
If you like the idea of saving money on household appliances with Picodi, see other companies' offers on our website like Currys, Argos, Homebase and more!