Travel in style
You can travel internationally with just any airline and if you don't mind the small details that make all the difference in the world, they might be enough for you. However, if you actually want to travel in style and have the most exquisite of experience, you can easily have that with ANA Airlines – an All Nippon Airway. Read on to see what it means exactly.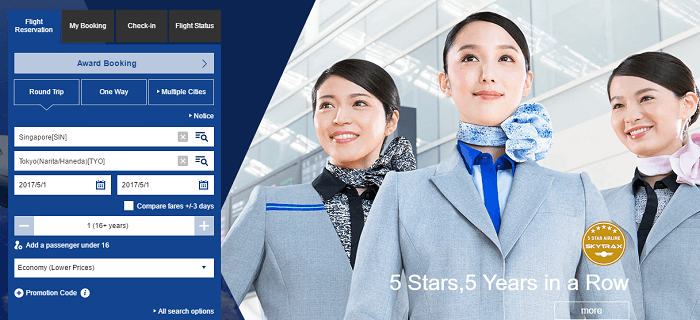 Picodi wants you to enjoy your journey, wherever it may take you. This is why it gives you discounts and vouchers in other countries too. So if you're going somewhere abroad and want to see which savings await you, check out Picodi on both Singaporean and international markets.
ANA in style
The style is what ANA Airline prides itself in. Inspired by Japan – the country of endless elegance and style, it takes you on a journey to a different world in the air. What can you find there? First class on time performance has been one of the reasons business people choose ANA on a daily basis. You can be sure you will arrive at your destination without being late, which is especially important when you need to change flights. You can be connected to any part of the world and go about your business with no problem.
Services available on board are also convenient to the point you might feel as if you were on a board of a private jet. The finest spirits, the most comfortable bedding and the intimacy you need when you're going to sleep or engage in work are just a few you can receive with ANA Airlines. Superb meals are one of the trademarks of the amazing service each guest receives with their ticket. Dishes designed and prepared by the best chefs are offered onboard of every flight and can be enjoyed just as if you were in a 5-star restaurant. You will be surprised such exquisite experience can be enjoyed thousands of miles off the ground.
If you're a frequent flyer and you want to receive something in return for your money, you can join the Mileage Club. With no annual or enrollment fee, all you need is your credit card details, which you usually use with ticket purchase. It's not just that. You can earn miles on your flights and on other services you buy in your everyday life. These will include hotels which participate in the program, global car rental with designated companies across the world, global mileage mall in which you spend money on online shopping and online hotel reservations. Each of your purchase with ANA's partner counts towards your mile credits.
When you see that ANA is your airline of choice, you can become a premium member. You will receive a status with a specified number of miles you have earned within a year and so with 30 000 miles, you are going to become a bronze member. Then, with 50 000 miles within one year, a platinum membership is waiting for you. Finally, if you have earned 100 000 of miles in one year, you automatically become a Diamond member. Incentives include premium member service desk, lounge access, concierge service, ANA upgrade seat awards and changing to premium economy.
ANA Airlines promo codes
If you're convinced you deserve to travel in style but you haven't yet found the right airline, try ANA with your upcoming flight. However, knowing you can save even just a little bit, will make your journey even more enjoyable. Check out Picodi and its services:
Find the right promotion for you and click on it. If there is a promo code, just save it for later. Otherwise, just go straight to ANA Airlines' website.
Look for special offers - Black Friday &Cyber Monday promotions.
When already there, look for the best value for your flight. Select our flight details, including the cities you're traveling from and to, how many seats you need, if there are any children with you, and all the other details. When the list of available seats appears in front of you, just select one and continue.
Now is the time to leave all personal details needed to book the flight. Add a promo code before making your payment. You don't need to purchase any additional services because you can do it later on before the check in.
Check in online to save time and money later on. Allow for plenty of time at the airport, just to be safe.