Korean Air promotion code ◦ May 2023.
The latest Korean Air promotion codes and deals. Select one, go to Korean Air and save money on your purchase!
Special Offers from Korean Air

See what destinations you can fly to with Special Offers from Korean Air

Do you use promo codes and deals? Great, good job!

But don't forget about Cashback. Sign up and find stores with CASHBACK!

Online Check-In at Korean Air

Check-in online at Korean Air to avoid long hours in a queue. Make your time spent at the airport more enjoyable. Check out Korean Air for more information.

Ongoing Promos at Korean Air

Head over to the website and enjoy new promos at Korean Air.

Korean Air Promo: Download Mobile App for Free

Download the mobile app and enjoy special perks! Check-in easier and save a lot of time. Download the application now.
Korean Air promotion codes and deals that you have missed.
Archive offer
Ongoing Promos at Korean Air
Head over to the website and enjoy new promos at Korean Air.
expired: 2023-05-21
Archive offer
Ongoing Promos at Korean Air
Head over to the website and enjoy new promos at Korean Air.
expired: 2023-05-14
Archive offer
Ongoing Promos at Korean Air
Head over to the website and enjoy new promos at Korean Air.
expired: 2023-05-07
Archive offer
Say Hello to Cyber Monday 2022 Deals from Korean Air
You thought the prices at Korean Air can't get any better? You clearly haven't seen the Cyber monday sales there!
expired: 2022-11-30
Archive offer
Black Friday 2022 Discounts at Korean Air
What do you bet, 30% off or 50%? Check the shop's website for Black Friday sneak peeks.
expired: 2022-11-27
Similar promotion codes, deals and offers.
CODE

Save in the App | AirAsia Code

Keep your travel plans updated and use the code to get an exclusive app-only offers for other airlines, hotels, rides & more!

CODE

Earn up to 4,000 bonus Avios | Qatar Airways Promo code

This is your chance to unlock exclusive rewards with the World's Best Airline. Buy for less by entering the coupon code in Voucher Code box.

CODE

Verified

Book flight to Dubai & Get Complimentary Passes | Emirates Code

Get complimentary passes to these three attractions: At the Top, Burj Khalifa, Dubai Fountains Boardwalk Experience, and Yellow Boats Atlantis Blast Tour.

CODE

Up to 10% Off with Standard Chartered Cards | Qatar Airways Code

Book your flight with Standard Chartered to get up to 10% off at Qatar Airways.

CODE

ANA Promo Code: Business Owners Pay Less

Fly for business and save up to 7% with a corporate membership from ANA Airlines.

PROMO

Up To 60% Off with Jetstar's Plus Bundle

Save up to 60% off on your next flight with Jetstar's Plus bundle - the offer includes Flexibility to one date, time or name change + Standard Seat Selection + 20kg checked bags + meal + Jetstar Flight Reward Voucher and all of that from $40!
PROMO

Discover ANA Airlines Special Deals

Have a look at special deals and offers prepared by ANA Airlines. Click on the dedicated section on the landing page and be the first one to know what's new for you!

PROMO

Jetstar Promo: Friday Fare Frenzy

Start thinking about the end of the week now! Grab a low fare on Jetstar sale available from 8 am to 11 pm. Sign up for their JetMail to stay in the know and get the best deals!

PROMO

Subscribe & Know Everything | Qantas Promo

Leave your email address at Qantas to enjoy the latest specials, reviews, or travel articles.

PROMO

Book a Hotel at Jetstar with 50% Discount

Book a hotel at Jetstar and save even 50% off! Book a hotel in Phuket, Penang, Sydney or Hong Hong and enjoy cheaper stay.

PROMO

Earn Miles and Spend Less with ANA Airlines

Fly often and save money with ANA Airlines' milleage club

PROMO

Download the App | Qantas Promo

Download the Qantas app now to have access wherever you are.
More about Korean Air:
Korean Air at your service
Technology has brought us many inventions that make our lives much easier and better. One of the best things that happened to us was air travel, specifically international air travel. You no longer need to spend days travelling to another country or even across the ocean. If you want to travel comfortably and not spend a fortune on it, choose Korean Air – the best air carrier you can find.
Picodi can give you the ultimate e-commerce experience every time you visit the website. Whether you're looking for deals in fashion or cheaper plane tickets, this is your destination. Don't hesitate to use the codes and promotions every single day. For more news – subscribe to Picodi.
The air travel to remember
Korean Air caters to various types of needs of passengers from across the world. The variety of packages and services on board ensure you have the most pleasant experience, and you travel is not tiring at all. You can choose to travel in economy, first and prestige class depending on your budget and requirements.
Economy class is for those of you who simply want to travel comfortably, eat good food and rest on board. The staff will ensure your experience is spot on and you don't have anything to complain about. The prestige class is perfect for those passengers who like to have a bit more privacy when they're flying internationally and like indulge in trying out some special meals and drinks. First class brings a wealth of amazing bonuses, including separate sleepers and suits to make you feel literally at home.
Passengers with special needs will be well taken care of on board of Korean Air flight. Unaccompanied minor, who are travelling internationally will have dedicated staff at their service at all times. It will give parents and guardians that peace of mind whenever they cannot travel with the children. Passengers with disabilities can feel at ease knowing that they can take their guide dogs on board at no extra cost, or that they will be assisted in any way they require. Wheelchair users will be able to get on board comfortably and those who suffer from certain medical conditions will be happy to know that all staff is trained in medical assistance.
If you're a frequent traveler, it's high time to start earning points with Skypass. Certain benefits are waiting for you and they include priority reservation waitlist, exclusive check-in, additional baggage allowance, priority baggage handling (no more waiting for up to an hour for your suitcase to arrive!), KAL lounge benefit, off-peak mileage redemption for bonus award and various gift offers. Simply sign up for the program next time you visit the website and start being a frequent flyer today.
Sometimes we find that we have some time at our hands but we don't really know where to go. In such a case, simply take a look at recommended destinations on the bottom of the page and look for adventures across the world. Still not sure? Go for the cheapest, the longest, the most distant package you can find.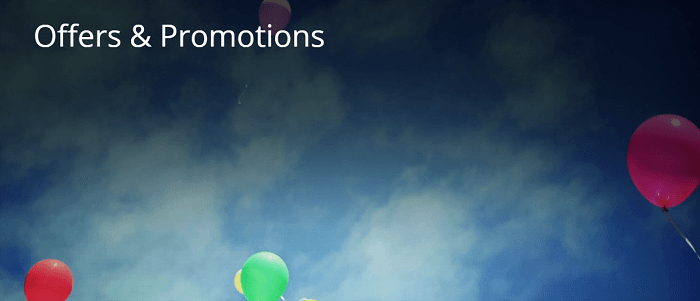 Korean Air promo codes
You don't need to be a millionaire to be able to fly high and achieve your goals. All you need to do is:
Take a peek into the offers provided by Picodi and choose the best one. Look for specially prepared offers such as Black Friday & Cyber Monday promos.
Check when it expires and click on it. You might be redirected to the promotional page of the carrier or receive a discount code. If it's the latter – copy it.
Go to Korean Air's website and see if the destination you wish to reach is available.
Book your ticket as usual – choose your destination, dates, class, number of people or anything else you need.
If your dates are flexible, you will be given additional options. Choose one and click. Follow the instructions on the screen and add your discount code when appropriate.
Add personal details of other passengers and yours. Confirm and pay.
You will receive an email confirmation along with your reservation number. Remember that you can check in online prior to your flight which will save you plenty of time at the airport.
Fly for much less and enjoy your trip in comfortable seats of Korean Air flight.
When you've reached your destination, don't forget to check if Picodi operates there as well. This way you will save money on only when you're residing in Singapore but also when you travel for business and pleasure