Zapals ◦ coupon codes ◦ May 2018
Here you can find the latest Zapals voucher codes
Pity! This offer has expired, but don't you worry! Check out trending deals at Zapals!
Zapals coupons, codes and deals that you've missed:
Similar promo codes, coupons and discounts

Enjoy up to 20% discount on your purchases at Lazada. You can use this code on Tomei. Tokichoi. Sinma,…
Already used by 86635 people

ongoing
Purchase luxurious Apple devices. Click to get the deal and enjoy products on the landing page form RM…
Already used by 174 people

ongoing
Newest Sony smartphone releases available on this page. Clcik to get the deal and check out promotions…
Already used by 200 people

ongoing

Enjoy this sale with Kldslr under massive promotion only for few days. Take this as an opportunity to…
Already used by 135 people

ongoing
Click to reveal the code and check out microwave oven, air cooler, vacuum cleaner, rice cooker, electric…
Already used by 51 people

ongoing
Click to reveal the code and use it on selected Canon products to enjoy RM400 discount.
Already used by 9 people

ongoing
Zapals promo code reviews by Picodi users:
More about Zapals:
Zapals coupons
Hands up who doesn't love a good deal! Whether you're looking for one for your groceries or fashion, there is something fantastic in scoring a good discount and being able to buy something for much less. There is one disadvantage: you need time to be able to look through your favorite online spots in search of a promotion. However, if you know where to look, you'll soon discover that the only place you need is Zapals, a global online seller of goods from all departments!
Picodi wants you to score the best deal possible, and the way to do that is to give you access to the most significant discount code platform in the world. Available in over thirty countries, it is free of charge and always open. Make it your habit to visit it regularly, and you will never have to overpay for anything in your life.
What is Zapals?
In short, Zapals is your go-to place for all things discounted. You can find things you need for your home or office and never have to pay the ridiculous prices found in other stores. What's there to take?
You might need to look for a specific product, in which case the best strategy would be to look through the departments. You will see the latest technological items in the electronics category which boasts in audio media players, cables and connectors, cameras and camcorders, gadgets, power supply, TV and video, games, and accessories for your car. Everything that seems indispensable and you need at one point or another.
Everyday operations of a company can take its toll on its budget, but you also need to remember to keep your supplies coming. If you're looking for your essential equipment, you'll easily find printers, projectors, and scanners. Your documents will be disposed of securely with the help of a paper shredder but don't feel limited and explore more office electronics.
Having children is both the best thing in the world and one of the most expensive one. We want to give our kids only the best quality, but we also need to take into consideration what it will do to our budget. With Zapals, you don't need to worry about it because you'll find all sorts of baby and kids accessories you could need. When they grow up a bit, help them explore the fantastic outside entertainment with camping and hiking accessories, fishing lines, cycling equipment, and exercise gear.
And if you are looking for further discounts, you are spoilt for choice with regards to those. You can first check which products can be shipped for free so that you don't need to spend any money on that. You can go then to Deals which usually run for a few weeks. Then, go to Daily Deals which change at the end of each day. Want something for free? Freebies are waiting to be explored. Clearance category is full of items which need to go and have been discounted to the absolute minimum. The front page can also give you some inspiration with regards to seasonal offers. Check it out for Christmas, Easter and other holiday gifts.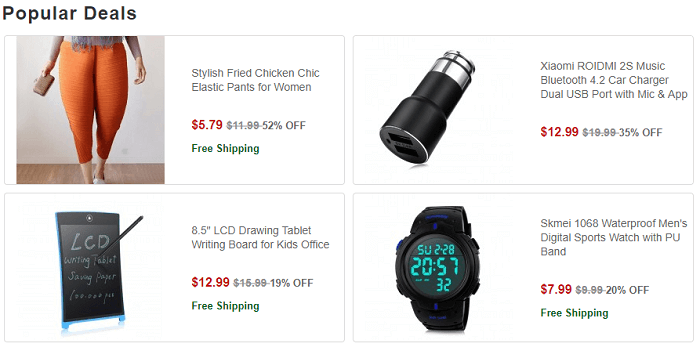 Zapals coupons
Make sure you're prepared before you go to Zapals and shop your way through. You can be equipped with fantastic saving opportunities from Picodi. How to do it?
Subscribe to Picodi to view latest deals. Visit the website when you find something interesting.
Double check the expiration date because you won't always be able to wait too long to take the deal. Click on the offer button and copy the promo code. You will then be taken to Zapals' website to start shopping.
Use categories on the top of the page to view products you're interested in.
When you see one you want, add it to your cart. Continue shopping or review your order.
If you have a coupon code, add it in the checkout and confirm. Pay with your card and don't forget to enter valid address details.
If you haven't had enough of internet shopping, try Althea and Lazada.