Pan emirates
Furnish your house with these beautiful end of range items and save 40% - 80%.
For the whole year of 2018 do not worry about additional VAT charges at PAN Emirates. Full details available on the landing page.
Check out PAN Emirates' the hottest Value Deals! Enjoy prices starting from AED 200 on selected products. Available stocks change regularly.
Enjoy a complimentary shipping on all eligible pieces of furniture. A minimum order value of AED 500 is required.
Check out a wide variety of home decorations and interior decor accessories and save over 50% on your purchase at PAN Emirates.
PAN Emirates coupons, codes and deals that you've missed:
Similar promo codes, coupons and discounts
PAN Emirates promo code reviews by Picodi users: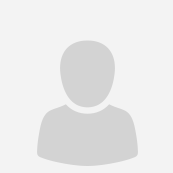 Anonymous
2018-01-23 17:37
We are so glad we went to your store. You have really beautiful furniture and the workers are very kind and helpful.