Clean your way to a healthy home with Helpling!
Nobody likes to live in a dirty environment. While a little dust wouldn't kill anyone who hasn't got allergies, it's unacceptable to live in an unhealthy house. If you feel that cleaning your own space would take too much of your time or energy, don't be shy to ask for help. Helpling is here to make your life easier for an affordable price.
 
Furthermore, Picodi enables you to order cleaning services for less. This discount platform contains deals and vouchers that cannot be found anywhere else which, in turn, makes you a bargain king. Or queen.
Circumstances
There are different circumstances in which people need help with cleaning. One of them is when you're a landlord and your tenants have just moved out. People who rent a house don't always take proper care of it and most of the time, the apartment needs further cleaning. To get it into market much faster, simply order a cleaner who will do most or all the work for you. You will then be able to move onto your next point of business which will save you time and make it possible to earn more. Makes perfect sense.
What if you've just moved into your very own place but it needs refreshing? Perhaps previous owner hadn't done any remodelling for a long time and your new home could use some extra cleaning? Moving can be frustrating so take this one thing off your list by calling Helpling cleaners to help you out. It's a smart move because you still have so much to do.
Are you an expectant parent? Bring your child to a healthy and clean environment in which you're both safe. Enjoy fresh air in your house and sparkling cleanliness which can be achieved with the minimum effort on your part.
Finally, if you like to take care of your home all by yourself but cleaning after a party is just too much for you, a Helpling hand is there for you. One-off cleaning is becoming more and more popular so that you don't need to worry about dishes piling up in the sink or rubbish smelling in the cupboard.
Why Helpling?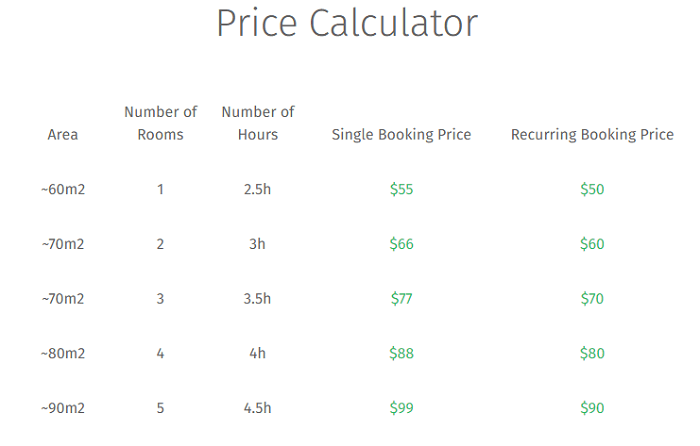 The platform is different from other companies. Independent cleaners working with Helpling have transparent fares so once you tell them what exactly is that you need, they'll find a suitable cleaner for you. No need to worry about hidden costs, which may sometime be the case in this industry. There is a handy price calculator on the website which you can use to help you see how much would your cleaning cost be.
Unlike black market cleaners, all those working with Helpling have a clean police record. This is extremely important because you're supposed to let a strange person into your home, with all your valuables, pets and more importantly, children inside. So knowing all of that is perfectly safe is priceless.
Customers are asked for their opinion after each clean. This ensures proper quality check which then helps to make a booking process much faster. Good cleaners who do their work well should be always be acknowledged, those who weren't as successful either get a feedback for the future or aren't hired.
You don't need any cash with you when you cleaner finishes their work. All invoicing and payments are done through Helpling, which then settles the bills up with subcontractors. It helps to maintain transparency both for the client and the cleaner.
Extras, extras, read all about it!
Sometimes we need some extra help with different parts of the house. If this is true for you, you can have your oven, cupboards, fridge and windows cleaned at an affordable extra charge. Hate ironing? Fortunately, Helpling cleaners are great at it too, so folding your laundry won't be a problem anymore.
If you use the services of a cleaner whom you liked very much, you can request to have them come to your house another time. Sometimes people just click and if you're both happy working together, nothing could make Helpling more content.