Yoins for fashionistas
Passion for fashion. You don't have to be born with it, sometimes you grow to find it in you. If you're one of those people who are truly passionate about the fashion industry and love buying clothes, here is a place for you. Yoins embraces all types of women: the slim ones and the plus-size, the modern and the traditional, the young and the no-so-young.
Picodi embraces all types of consumers, that's why you can take advantage of deals and offers presented on the website. All you need to do is come to Picodi regularly and see what's up in the retail industry. If it's not fashion, it's consumer electronics. Whatever you're looking for, you'll find it through Picodi.
About Yoins
Shopping with Yoins is by far the most convenient. If you have a specific idea of what you'd like to buy, you can filter down to every little aspect of your future clothing item. For example, when you want to get a dress, you can pick your colour, material, size, season, and types of sleeves, pattern, style and detail. At the end, you get exactly what you're looking for. Hard to believe? The below dress was filtered down to black, cotton, autumn dress, sized L with ¾ sleeves tassed detail, in simple style and a loose-fit silhouette. Right to the point.
 
You might find some products which are similar to those sold in different stores but there is a selection of garments which are exclusive to Yoins. They will help you remain original and one of a kind. It's a great way to shop for women who love to stand out from the crowd and are not afraid to show off their personality.
Contrary to a popular belief, fashion is not just for skinny gals. It's also for women who have a bit more here and there, and still want to play with fashion. If you're one of those ladies, you'll be happy to see that a range of plus-size clothes is elegant and practical at the same time. You too can look fabulous when you go to work, school, social gathering or an important meeting. Boost your confidence with the right garments and success is guaranteed.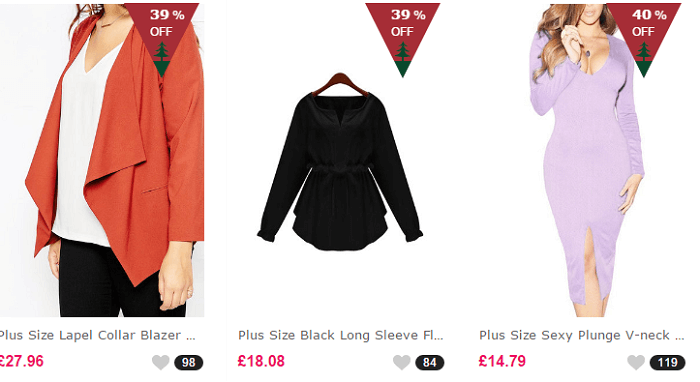 In the unlikely event you can't find anything at the moment, you can check out the upcoming collections. You have an option of pre-ordering the garments and accessories and receiving them as soon as they appear on the website. To stand more chance of finding yourself excellent quality clothes, subscribe and you'll hear all the important news from Yoins.
The store also introduced programmes for their customers to enable them to save even more and gain as much advantage as possible. In the points programme, you can earn credits by posting a pic or a video of yourself in a Yoins outfit, writing reviews, liking a post or inviting friends. If you're truly passionate about fashion, put your writing skills to a better use and become a blogger posting fashion news. Become an affiliate and earn commission for referring a friends.
Yoins vouchers
Why would you want to pay the full price if you can do so much better with Picodi vouchers? Even with such low prices, you can take advantage of promotions provided, because that's what they are there for. Just:
Find a deal you like. Please note, that some of the codes may be exclusive to Picodi and so they cannot be found anywhere else.

Copy the code and go to Yoins website. You can now start looking for your items.

Use the menu to help yourself find them.

Remember to always check the special offers' section because you might find a real bargain there.

To purchase an item you just need to click on it and then choose your size and colour (if applicable) and add it to your bag.

You can review your order by checking into your bag and amending it.

Add a promotional code you got from Picodi and your price will be reduced.

Continue to pay with your card and leave your shipping details.
Happy? You can achieve more with Picodi offers to Accessorize.