More about Gifts Less Ordinary:
For extraordinary people
Special occasions require special kinds of gifts. Luxurious, of highest quality and made to order presents don't have to cost a fortune, yet they should most definitely be memorable. If you're lacking any ideas but are in need of inspiring items for your loved ones, visit Gifts Less Ordinary. You will make someone's special day even more perfect and all the work will be done for you.
 

You don't have to pay over-the-top prices for stunning gifts. Picodi allows you to use discounts and codes that can't be found anywhere else. Anytime you shop online, visit Picodi first to see how much money you can actually save on shopping.
Appreciate her, appreciate him
Whether it's your mom, your daughter or wife, there's always something that can be found for a woman. From simple and adoring to more sophisticated in design and data-style, a customised gift will always show your appreciation for the lady of your life.
If you're looking for something that has already caught attention of many shoppers across the world, you can click on Bestsellers. These are updated regularly, just like the taste of customers change every single day. Bangles, bracelets and other items of jewellery are very much sought after so if you know what type of adornment she prefers, you're more than likely to find it at Gifts Less Ordinary discount codes.
 
Even though artists selling in the web store come from different parts of the world, and their data-style is reflected in their works of art, you can also look for something a little bit more related to your beloved Singapore. For all those patriotic ladies out there, the website holds a range of island-inspired prints, trays and cushions, which will wonderfully decorate the house.
Does your man love fantastic quality things he can use or wear with pride every day? Gifts Less Ordinary is definitely for him. Watch boxes holding up to six items, vintage maps or kit bags are all made of the best materials and with amazing attention to detail. Regardless of his personality, you will be able to find whatever he needs and wants.
 
The store holds a range of clothing items which go perfectly with any sort of clothes to create the interesting and valuable look. Cufflinks and scarves in variety of colours and designs complement all types of garments he wears.
Variety
The extensive range available on the website results directly from the wealth of artists who create stunning things for their customers. When you place an order for an item, you place it with the maker directly. All prices already include shipping, export and import charges so when you see the price and you decide it's right for you – that's what you're going to pay. It's the most honest and practical approach you'll find online.
Apart from gender-specific gifts, you'll find others for different occasions. When you visit a friend, who's just had a child, take a custom-made teaspoon or embroidered set for baby boy or girl. Is your wee one a little adventurer? Keep them close to you and safe at all times with cute backpacks with reins so that they can explore the world wherever you go.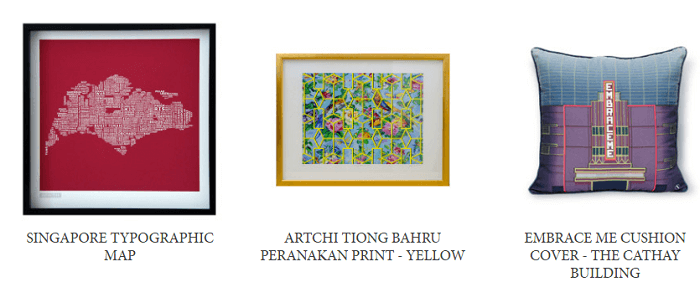 If you're organising a farewell party for someone you work with, a personalised gift will be something that shows them true appreciation of their work. A wine bottle stopper will most definitely help to keep their favourite alcohol fresh and fruity, while a lacquer box can be used by them to store all their jewellery safe and sound.
Use Picodi for Gifts Less Ordinary
When you're in GLO's section on Picodi, simply:
Take a brief look at offers available on the website. Some of them may not be visible on the store's website so it's always worth coming here first.

'Get the Deal' to be redirected to the store's website. You'll see sale items, new arrivals and special offers in front of you. We're sure you can find an extraordinary gift for someone special in your life.

When you've decided that it's what you want, just click on 'Add to Bag'. Depending on the item, you will be asked to choose some more specific characteristics of your present.

When you're ready to review your order and pay, just click on the bag icon and see if everything is correct. You can alter your order or leave it like that, it's your choice. You may also want to continue shopping, in which case all your choices will be stored in your browser.

When you're happy with what you've got, enter your personal and shipping details as well as your card number to pay. The delivery time differs from merchant to merchant, but you will be able to see it next to your items in the catalogue.
 
Be proud of yourself – you have just ordered something truly less than ordinary for another person.
We're sure you've enjoyed the shopping experience with Picodi so why not check out other offers from Zalora or The French Cellar?