Your favorite department store
One store where you can buy everything… that would be the dream come true, wouldn't it? From clothes to quality cosmetics and home décor items - all under one roof. Is that even possible? Of course, it is, you just need to know where to look. OG store is one place where all of your needs can be fulfilled and all of your shopping – done. Simply take a look at the store's website to see what's currently available and shop away!
Picodi believes that shopping is a way to a better life. We are making our surrounding a much better place to be in but at the same time, we want to save as much as possible. With that in mind, you can subscribe to Picodi and get personalized shopping advice and promotions delivered to your online doorstep.
OG
If you want to know what OG is and what type of products it provides the customers with, start with checking out the newest issue of their store's newsletter. You'll see collections and products along with their prices but also descriptions and departments they can be found at. Clothes for each occasion, accessories and more can be purchased at very affordable prices along with some amazing cosmetics, both high street and high-end.
If you're more interested in saving money, there are a few types of promotions going on in the store all the time. Start with weekly highlights – the store's favorite items are available at very good prices for one week only. Proceed to check OGCM specials which are available to the card members of the store. Go to the lucky draw if you want to stand a chance to win money and other rewards and finish off with storewide Purchase-with-Purchase promotions in which loyal customers are rewarded for their perseverance.
If you're more of an oriental lady who loves everything that is traditional in its form, you'll love the collection of cheongsam garments from i-Shanghai. The oriental charm clothing is aimed at those women who value the importance of heritage and history but aren't afraid to combine it with a delicate modern style. See what traditional garments can do to your wardrobe and make yourself a beautiful gift of the yesteryear's charm.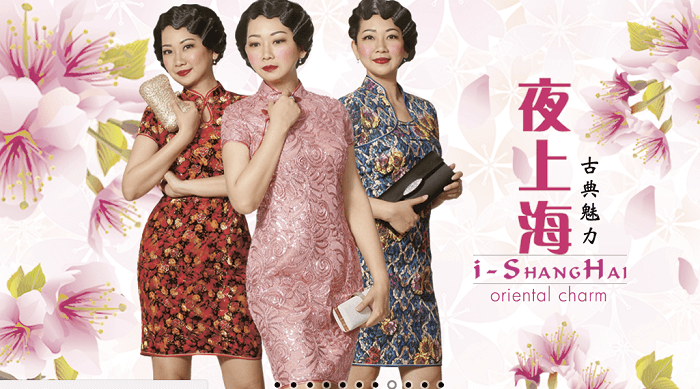 When you see the cosmetics in the store's newsletter, you might not necessarily know what they are actually for. This can be remedied by taking a look at 'Beauty Tips' category on the top of the page. The products are not only described in detail but you can also learn how to use them and how they will improve the condition of your skin. You'll also see newest trends in skincare and makeup in order to stay updated with fashion and beauty.
If you love the OG store and you wish to be a frequent shopper, don't hesitate and join the club at the nearest possible occasion. Become a member and get your card that allows you to shop for stunning items for much less. Membership is free but the times you can join are limited so keep your eyes open in order not to miss your chance.
OG coupons
If you want to know more about the store and its mission, you can get all the information on their website. However, if you want to know more about saving money while shopping, you won't find a better place than Picodi. Simply:
Find your perfect deal and click on it. You might have to save your deal on your mobile device but that's not always necessary. Also, pay special attention to the expiration date.
Go to the store's website to view the newsletter and see if there is anything in particular that catches your eye. And even if you don't see anything at this moment, still go to the store to check out other stock.
You can find a store locator on the website to make your search easier and quicker.
Go to the store and if applicable, show the assistant the deal you have saved. Otherwise, shop on sale as usual.
This is how you shop for quality products for much less – it just couldn't get any more convenient. Don't stop there and see what Rakuten has got to offer.