Stylo ◦ coupons ◦ September 2017
Here you can find the latest Stylo promotions
Get even 51% discount on shoe sale at Stylo. No promo code is required here.
Sign-up for newsletter subscribtion at Stylo and be the first to know about any new discount offers and codes.
Save as much as 70% in the big sale event at Stylo shopping for best quality footwear for men and women. No coupon code required to avail the offer.
Stylo coupons, codes and deals that you've missed:
Similar promo codes, coupons and discounts
Stylo promo code reviews by Picodi users:
shop.opinion.alert.success.label shop.opinion.alert-description.success.label
shop.opinion.alert.error.label shop.opinion.alert-description.error.label
Stylo discounts
Some say that shoes reflect the true personality of people, their data-style and views. We won't go that far in stating it but there's absoultely no doubt that they are an integral part of our complete appearance - especially if you are a woman. When it comes to popular online stores in Pakistan designed exclusively for females - there are not many. And if we further lower the product niche to shoes, even fewer shops spring to mind. What we are sure about though is that as long as you are after top quality footwear for women available at affordable prices, you won't find any better place than Stylo Pakistan - the most popular online shoe store in the country.
Stylo.com.pk, because that's the address of the store, is surely the biggest women shoe store in Pakistan, with tens of thousands of females from this country enjoying brilliant and hassle-free service combined with best in class quality of product & affordable prices every month. Currently Stylo offers popular types of footwear for women - those include Sandals, Chappals, Heels, Pumps, Boots & Sneakers. Each category of shoes has hundreds of different data-styles available - all coming from the ever-hardworking designers of Stylo. Here it is worth noting that Stylo - apart from being an online store - is at the same time a separate shoe brand. What's even more important is that by shopping at Stylo with our Stylo discounts and sale offers, you will save extra money on your orders for sure!
Fabrizio apparel
Although since we told you about Stylo.com.pk we've been talking about it selling shoes only, it also sells other goods just as much welcome and sought-after by women. There's a separate apparel section available at Stylo, called "Fabrizio". There you are sure to find ethnicwear clothing that you will find really hard to resist buying. Fabrizio apparel section is divided into two separate offers - Tops & Suits. There you will find many ethnicwear designs (although not as many as shoes in which Stylo specialize in) available at prices most of us can afford, starting from as low as 20$.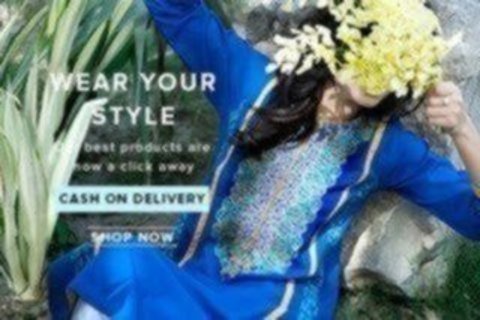 Stylo sale
Neither Stylo Shoes nor Fabrizio Apparel are the most visited shopping categories at Stylo.com.pk. That may sound a bit surprising at first but not if we tell you that Stylo runs a fabulous and regularly updated Stylo sale section. Sale offer at Stylo is really one of the best in the web, with all the brand footwear discounted even up to 80%! Prices on shoes in Stylo Sale differ greatly and the cheapest products can be purchased for as little as 5$! 
Stylo - free shipping available
More good news coming your way! As long as you spend Rs. 1000 and above at Stylo Pakistan, you can expect 100% free delivery service through one of the most reliable couriers in the country - Lepoards. All the deliveries across Pakistan take no more than 7 days (5-7). No Stylo coupon code is required to activate the free shipping with the minimum order value being the only mandatory requirement. Here it is worth noting that COD (Cash On Delivery) is also available at the store.
Hassle-free returns
If you somehow are not 100% satisfied with the goods you have received - let it be because they are in some way damaged or the size/colour don't match, you can always return them to Stylo and expect a full refund or a product exchange - free of any additional costs. For the return to be accepted, you must send back the products within 14 days of the date on which you received them.