Myphone discounts
Show us one person in the Philippines that wouldn't like to have the latest version of his or her favourite smartphone brand and we will applaud you for the rest of the day. Why? Because in our opinion it's not possible - in today's age most of people consider having an updated phone with all the latest functions and apps as a thing of high importance and it is hard to blame them - innovative mobiles are great help at work and make personal life and hobbies even more fun! And when it comes to searching for the latest smartphones and mobile phones in the web, we would feel really bad for not pointing you to the direction of Myphone.com.ph.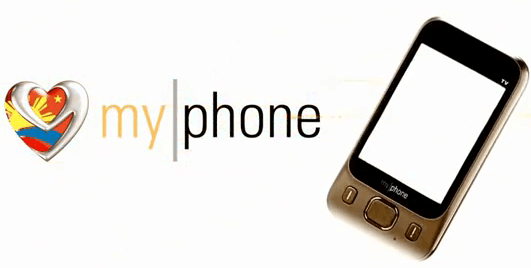 MyPhone isn't a typical mobile phone retailer e-store - it is a separate mobile brand that offers only licensed products manufactured by itself. Launched back in 2007, MyPhone.com.ph is definitely the pioneer amongst mobile brands in the Philippines and one of few mobile companies that has survived the huge competition from the western smartphone brands and is still extremely popular amongst Filipinos up to date. Person behind the incredible success of MyPhone.com.ph is David Lim, the company's founder who was far from scared at the prospect of facing international smartphone giants when launching the first Filipino mobile brand nearly 10 years ago.
From "small" to "big" - the success story of MyPhone
What started as a small mobile phone company with just 3 mobile models and as little as 15 dealers distributing the products of MyPhone.com.ph during the first year of its existence is now a number 1 mobile phone & smartphone company in the country. Now, years after the tough beginnings, it is fair to say that MyPhone has more than achieved its goal of becoming the favourite Pinoy mobile phone company that offers its customers great quality of mobile phones combined with prices reachable for most of the residents.
Since the very beginning of its existence, MyPhone has repeatedly stated that it was created with pride and dedication to the country's tradition and people living here. That's why the colours of the Philippines flag are so easily noticeable in MyPhone.com.ph logo. MyPhone.com.ph haven't only been the first Filipino mobile brand in the country but also the first overall to offer a dual-sim devices to its customers. 
Wide choice of products at Myphone
Despite the company starting with just 3 mobile phones in the offer, it now presents one of the biggest collection of brand-only mobile phones in the Filipino web. Currently MyPhone.com.ph includes over 50 mobile phones in their offer that are distributed across the country by more than 250 dealers, 200 concept stores and kiosks. MyPhone.com.ph offers phones of different kind, including:
Basic call & text phones
Touchscreen phones
Wi-fi enabled phones
Mobile TV phones
Android phones (the most recent addition)
Myphone discount deals
Apart from offering top quality mobile phones, MyPhone offers great prices on most of them. And if things weren't exciting enough, Myphone.com.ph often organises sale events and special promotion offers during which you can save extra money on your purchases there. All Myphone discount offers and coupons are regularly updated here at Picodi Philippines!