Exclusively at Picodi
Verified
Checkout with our exclusive promo code to enjoy an extra 10% discount on all full-priced and sale products from Centrepoint.
Apply the promo code and enjoy a flat 10% discount! Hurry, the offer end soon.
Enjoy now a flat 5% discount on your shopping cart when applying the promo code.
Download Centrepoint mobile app and use this promo code at checkout to enjoy an extra 10% discount on your first in-app purchase.
Enjoy an instant 50% discount on selected apparel from women and men's collections. Shop now at Centrepoint.
Visit Centrepoint each Monday to enjoy huge reductions on baby gear, apparel and necessities. Happy shopping!
Women's apparel, accessories, homeware and much more pieces are now discounted up to 60%! Go to the landing page to see more.
Visit the landing page to check out all currently available deals and promotions at Centrepoint.
Make an order for above AED 200 and get it delivered straight to your door for free.
Centrepoint coupons, codes and deals that you've missed:
Similar promo codes, coupons and discounts
Centrepoint promo code reviews by Picodi users: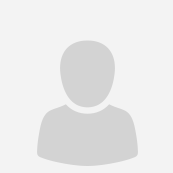 Anonymous
2017-12-08 23:33
Amazing experience..... all products are best quality with reasonable price