Accessories, accessories
The clothes are important. Very often, they speak more than a thousand words about our character and personality. However, clothes aren't everything when it comes to our outfit. A great accessory can make the most affordable piece of clothing look expensive, and a wrong one will make the most costly garment look bad. If you want to ensure that you have access to only the best and genuine accessories, find Longchamp online store.
Picodi wants you to dress to impress at all times, and it shows that by giving you access to the most exclusive deals and promotions. If you leave your email in a subscription process, you will soon receive personalised messages with all the news about upcoming and existing coupon codes, discounts and more. All you need to do is visit the platform and saving money has never been that easy!
Longchamp
Making the most of your shopping at Longchamp can be very easy. As long as you know what is available in the store, shopping there is pure pleasure. The only problem can be that there are just so many items to choose from!
Take a look at the catalogue by clicking on one of the icons. You can start with viewing women's bags from regular collection. They are great for any occasion you can think of! You can then choose to browse through all lines, the Paris Premier collection or check what new arrivals are. Stay up to date with fashion trends and check which items have been added to the catalogue. If this hasn't answered your questions, click on handbags which are perfect for work or a casual social outing after work. Crossbody bags offer comfort and convenience when you need to go somewhere, and you need both of your hands free. Tote bags are the all-time classics which every woman should have in her wardrobe. Clutch is great if you're going out in the evening and you only need to take your absolute essentials with you.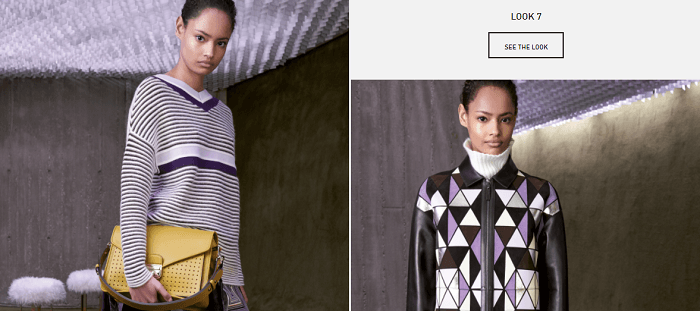 Men will also be happy with the range they can find in the store. Business bags are specially designed to carry all the most important documents and even laptops for work. They provide you with comfort and elegance you need at business meetings. New arrivals are newly designed and introduced products which you might find of interest. Backpacks are perfect if you need to go a long way while taking a lot of things and still get the same quality.
But that's not all. Longchamp offers you plenty of other products as well. A range of small leather goods comprises of small wallets for him and her, cardholders, chain and compact wallets, continental, zip around wallets, coin purses, key cases, passport holders for frequent flyers, chequebook holders. You will never go out of style, and you will attract some jealous looks once you take one of the above out and show just how stylish you are.
If you need to travel the long distance, you might want to invest your money in properly made and well-finished luggage items. Made of only the best materials and finished to the last detail, wheeled suitcases, big or small, toiletry bags, and garment bags will help you transport your belongings wherever you go.
Longchamp promotions
Now that you know just how great Longchamp is, you can proceed to shop. Save more money and:
Leave your email to subscribe to Picodi.
Visit Picodi to check which promotions are available and choose one that you like the most. Copy the promotional code if there is any and go to Longchamp's website. Click on the collection you want to see and add products to your bag accordingly.
When you're finished with shopping process, review the contents of your cart. Add your promotional code and confirm.
Leave your address and pay with your card.
Make sure you check other deals! Picodi has got so much more to offer with stores like Hotels.com and Daniel Wellington.