Forward Fashion
Shopping for designer brands can be a truly daunting experience. How do you know if the garments and accessories are genuine? How much time do you need to spend searching for them on the countless websites or at the boutiques? Where do you even start? This ends now because the shopping experience has been brought to you and modernised in the form of the Forward online store. Make the most of your time and get the best garments possible with the new way of shopping.
Picodi knows that when it comes to buying designer brands, there are many things to take into consideration. One of them, the quality – impeccable and unmistakable may cost a bit more money. For this reason, Picodi is always happy to bring you the best deals and offers available on the internet. Subscribe and see for yourself!
Go forward!
The online store takes everything that is beautiful about fashion and great about customer service and brings it together to make your experience spot on. It helps you find exactly what you need and makes the entire process convenient and impeccable. Now you can purchase 100% genuine pieces from all designer brands you love from the comfort of your own home and at the time most convenient to you. How to shop at Forward?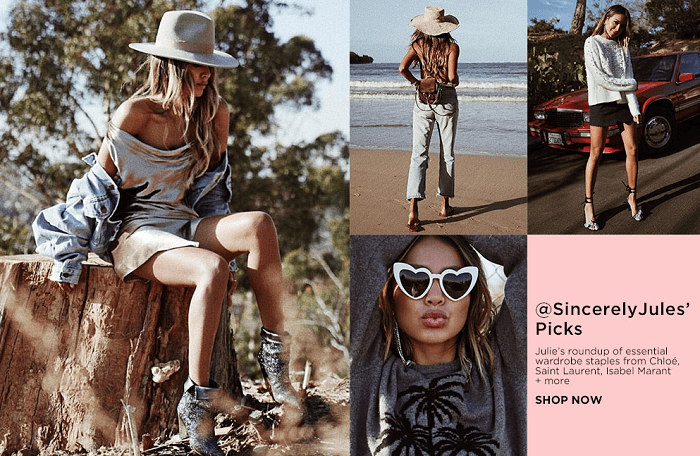 When you enter the site, you can start by looking at which designers are available in the store. You will see some of the tremendous and best-known names in the industry which have already proven their talent and their place in the fashion world but also those who have just started out but bring fantastic quality to the table. If you like to explore new trends and visions and bring them to your wardrobe, check which names have just been added.
You can also take a look at new items which have just been introduced to the catalogue. Latest collections have found its place at Forward so that you can be fashion-conscious at all times. Create timeless outfits with modern fashion and don't be afraid to experiment. If you are looking for a specific product or would like to explore the whole catalogue, click on Clothing. Choose from denim, dresses, intimates, jackets and coats, jumpsuits and rompers, pants, shorts, skirts, sweaters swimwear and tops. Everything you could need!
But garments aren't everything and one always needs accessories of some kind. It is why Forward carries a broad selection of shoes, bags and other accessories. You can now complete your look with various designer labels to make the heads turn. Don't really know how to combine multiple items so that you too can look as if you stepped off a catwalk? Simply click on the Lookbook to see how stylists do it and get inspired!
Everybody loves good savings and just because you opt to shop for designer clothes, doesn't mean you can't save money too! Just click on Sale to see which items have been discounted at a very affordable price. Shop for more apparel for less and enjoy quality fashion every day.
Forward coupons
You can now take full advantage of deals and offers presented to you by Picodi. All you need to do is:
Subscribe to Picodi to see which promotions are available. When you find interest in one, click on it and copy the coupon code you get. Save it for later and go to Forward's store.
When you're there, look for apparel or accessories you like. See something in particular? Select the size, colour and the quantity and add it to your online bag. Continue shopping until you have got everything you need.
When you're finished with shopping, go to your bag and see if the order is correct. Enter your code or another promotion and your details. Pay with your card. Remember to keep checking if new deals come up regularly.
Are you happy with the experience? Don't stop there and check out Bossini and Yoox .