If a picture is worth a thousand words, then Dreamstime is worth at least few long bestsellers. Dreamstime is a leader in stock photography market. Wide database containing tens of millions of photos is expending every day by thousands of pictures and graphics ready for you to use in your projects. Since early 2000s Dreamstime has accrued very prolific community of authors, photographers and customers. Pictures are licensed as royalty-free stock photos, which is very convenient, because you only pay for something once and you can use it for as long as you like. No need to pay any extra monthly fees. Simple and elegant solution for all of those who create apps and websites.
To achieve such a success, a company must be cut throat competitive. To be better than competitors and stay on top, Dreamstime employed several successful strategies both for customers and authors. Customers can count on state of the art advanced smart search engine designed to find exactly what you're looking for in a matter of seconds. Advanced algorithms search their vast database and present you only with valuable results. That works partly because of the brilliance of Dreamstime's programmers, but also because of the Keymasters - people who specifically keyword every image that you encounter on the website. Their expertise is also available to you, should you choose to seek help in key wording images on your website. And keywords are extremely important if your website is to make a successful and positive start into the digital world. Two easy payment plans tailored to different needs — subscription plan and credit package. Subscription is a time-based plan that gives you a chance to download a certain number of files without daily limit. That's the solution for all of those, who know that they are going to need a lot of vectors, TIFFs and vectors. Bulk buying and wholesale is usually cheaper than retail and that's the case at Dreamstime - pay flat monthly fee and download everything that you need. Unused downloads are transferred to next month, so you won't waste anything. But of course there are also lots of people who only need few specific items. Credit packages are the best course of action for such people. It works just like a pre-paid plan with your phone company. You pay to buy certain amount of credits that you can later use to download what you need. No subscriptions and contract needed. Just pay as you go. Every major global payment options like Visa, MasterCard, PayPal are accepted and handled securely. There's also a section of royal-free images available without any cost and very lucrative referral program which will give you a significant percentage of revenue that friends you've brought will generate. There are also incentives for photographers. There's a section for photographers who would like to get some exposure as photojournalists with their photos of important events. There are monthly assignments where a certain topic is given and photographers from all over the world can enter the contest in which the main prize is either better pricing plan of the right to sell the rights for the image instantly. The rules are clear - the whole community gets to vote on the best photos. Also, every 1,000,000th picture posted receives a prize, so if you're a prolific author, there's a high chance that you'll get it someday. As we mentioned before, there's a strong community of faithful users where you can try yourself as a blog writer or simply join cultural discussion on interesting topics on one of many moderated forums available at Dreamstime boards.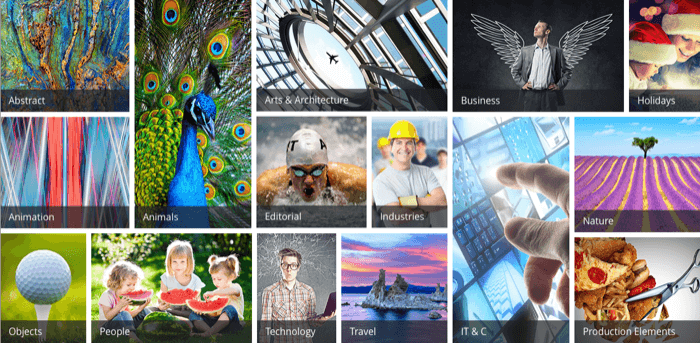 Perhaps, if you design something you might be interested in printing it. If so, please check out great deals and promotions available at printvenue. You may also be interested in Photobook Worldwide and Zazzle.