Braun Buffel coupons - bespoke leather bags
A great handbag is all that you need to spice up your everyday wardrobe. In fact, no one can ever have too many bags! Where do you find the perfect ones and how much do you have to pay for them? Find out by reading the rest of this text and see that you can save tons of money along the way. For a selection of beautiful bags for both men and women, visit Braun Buffel, a company that places full focus on the quality of their accessories. See why.
Picodi can make a difference in your life in a sense that it can save you tons of money every time you shop online. With promotional codes and discounts available on this website you are always better off. Make sure you visit frequently and check if you can find something for yourself.
Braun and Buffel
Established in 1887, the company specializes in making bags for a modern man and woman and any occasion. Made of genuine leather, they are beautiful, finished to the last detail and durable. What's available on the website, then?
Find latest fashion trends in New Arrivals. If there are too many choices for you, filter your search with the options given to you, such as the name, price, date or promo label. You can also choose the color which you are looking for, and size. Everyone has got different needs which have to be fulfilled to make it your own every time. With New Arrivals, you will always be at the forefront of fashion, and you will turn all heads with your accessories.
If you're a man, and you want to browse the regular collections to find something timeless and classic, click on your gender's category. You'll see a great number of bags suitable for work and leisure and even for an evening outing. You can get a new suitcase that will hold all of your documents and belongings at a meeting as well as a Duffel bag which will serve you on your trips or gym sessions.
If you're a woman, you will see a large selection of handbags which are appropriate for all possible occasions. For example, accessorize for an evening out with a clutch handbag which will make your outfit even more stunning. Keep your things in a beautiful and handy tote what has a timeless design and convenient size.
You can also browse through the collections which are kept in stock. This way, if you liked a particular one, you can keep updating your handbag stock with newer editions and colors. You can also make sure that you and your friend or a family member have similar or the same accessories that match one another.
Braun and Buffel are known not only for the exquisite quality of their products but also for their spot-on customer care. If you damage your handbag or any other product, just contact their customer service to seek advice. Since all items sold on the website are genuine, they will be happy to assist you. You can pay online and not worry about your online transaction since they are all processed using a secure system. You can also join a loyalty program to claim privileges later on. To see how much precisely is offered, visit the website and read the terms and conditions of the program.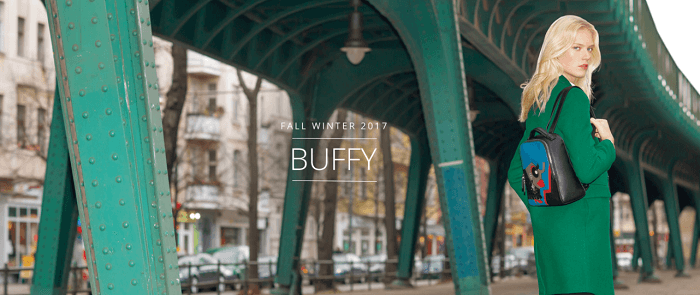 Braun and Buffel offers
Think you can't afford genuine leather products made with extra care by experienced professionals? Think again because Picodi can easily solve your problem. Simply read the guide and see how to do it:
Subscribe to the website to see if you can receive messages with promotions to your mailbox.
When you see one offer you like in particular, go to Picodi and click on it. Copy the promotional code and go to the store's website.
Use the menu categories to find products of your interest. Filter your search to make your life easier and when you see a product you love, add it to your cart.
When you're done with shopping, go to your cart and review it carefully. Enter your promo code and confirm. Enter your delivery details and card number.
Wait for the product to arrive at your doorstep.
If you're craving more of those saving opportunities, you can find them at Picodi, for example at Hungry Go Where and at Zalora.
Braun Buffel, just like last year, will be participating in the Black Friday 2018 and Cyber Monday 2018 sales this month. Make sure to check regularly for new deals related to both events!