GoDaddy ◦ coupons ◦ Black Friday 2017
Here you can find the latest GoDaddy coupon codes
If you are looking for experts who are doing their jobs in professional level, Click to get the deal and check offers out now.
Check out the fantastic offer available at GoDaddy & get hosting + domain + email from as little as RM4 per month.
GoDaddy coupons, codes and deals that you've missed:
Similar promo codes, coupons and discounts
Use this H&M coupon code to save 20% on a selected product of your choice.
Already used by 960 people

ongoing
Download Nando's app and enjoy a number of benefit! Order your food more quickly and comfortably and…
Already used by 264 people

ongoing
Eat your healthy lunch at Secret recepie and try to go from 12pm till 3pm and enjoy having Oce Lemon…
Already used by 71 people

ongoing
Enjoy paying lower with the latest promo at KFC. Bucket A combo, 5-pc chicken [2-3 pax] at 26.90 only.
Already used by 58 people

ongoing
Get RM10 discount on your first order at Logon by signing up for newsletter subscribtion at the store.…
Already used by 286 people

ongoing
Check the What's Hot promotional page at Manhattan Fish Market and find new discounts available every…
Already used by 536 people

ongoing
Visit holiday deals section at Fireflyz to find discount deals of up to 50% on hotels, flights and packages.
Already used by 77 people

ongoing
Click here to discover current promotions running and available at Cha-time! Valid for both offline and…
Already used by 52 people

ongoing
Visit this hidden promotion section to find out current deals running at Baskin Robins.
Already used by 24 people

ongoing
Enjoy new arrival at F.O.S by clicking to get the deal. Clothes are as low as RM20. Limited offer. No…
Already used by 6 people

ongoing
Make purchase for over RM 150 and enjoy free shipping in Malaysia. No special Best Buy World is needed.
Already used by 2 people

ongoing
Save an extra R50 in OYO Wallet by providing this code in the dedicated field. Valid in the app only.
Already used by 5 people

ongoing
GoDaddy promo code reviews by Picodi users:
GoDaddy Malaysia coupons
GoDaddy is the worlds' biggest domain name registrar. It serves over fourteen million customers from all over the world. It lives by the same strategies as any other successful enterprise – hustling, adapting, listening and repeating the whole process all over again.
GoDaddy is able to power the largest cloud platform in the world. This enterprise is fully dedicated to small and independent ventures. It is responsible for creating and managing over sixty million domain names in the world. This is the place where people come to give a label to their ideas and when they want to build professional websites, attract clientele and run a successful enterprise.
Space Matters to GoDaddy
For GoDaddy, space matters and it connects with its customers and creates digital websites. Its offices are located in Malaysia and in all the hottest technological corridors of the world.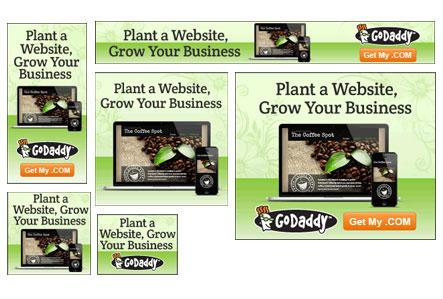 GoDaddy has acquired ManageWP
The Premium WordPress management tool has made GoDaddy's WordPress offering a little stronger. ManageWP allows web designers to manage multiple websites on WordPress from one single dashboard, regardless of the location from where these sites are hosted to web developers. GoDaddy is now the largest Managed WordPress provider. It continues to expand its support for all web designers and professional developers. Most web developers do not find it easy to manage multiple WordPress websites. Currently, they have to log in to the dashboard of each website to handle tasks such as regular maintenance jobs, backups, updates, security and management of publishing content and moderation of comments.
GoDaddy Malaysia Promotions
There is a facility of receiving cash back of 10% on tasks that include domain names, ecommerce solutions, website developers and web hosting plans of under twelve months. A 30MYR also includes a twelve-month economy and deluxe plans along with dedicated servers and managed plans.