More about Mainline Menswear:
Your men's fashion destination
When we generalize the subject, we can say that women like shopping more than men. When we go further with that statement, we can also say that men adopt a more practical approach to shopping than ladies. It's all about excellent service, getting your order right and the quality that speaks for itself, no other hassle is needed. If your philosophy is the same, visit Mainline Menswear, your online store for all things clothing.
Picodi is easy to use, fast in operation and does not require you to pay anything. Registration for a newsletter is advised, however, because it will give you a chance to view all the best deals in one place.
About Mainline Menswear
At this store, new stock is added every week. It ensures new product lines on a regular basis and a fresh approach to men's fashion. If you're interested in what's the latest addition to the catalogue, click on New This Week.
Mainline Menswear is the home to some of the most exclusive brands in men's fashion. You can view all of them when you click on Brands. Everything from Adidas originals to Y3 is at your disposal and you are guaranteed that all products are 100% genuine. If, on the other hand, you don't mind a label all that much, but you look for a specific type of product, click on Clothing. You can then choose from garments or accessories as well as Seasonal Must Haves. Do you want to see if there are any saving opportunities? Click on Outlet for up to 60% off.
It wouldn't be a real fashion store if garments were the only type of products sold there. Look for footwear that will complement your outfit and play a little with the leading brands. You can shop by the category of shoes, such as trainers, sliders, and loafers as well as with the featured brands, such as Nike, Adidas Originals, and others. You also have the option to shop by size if you want to see what's available.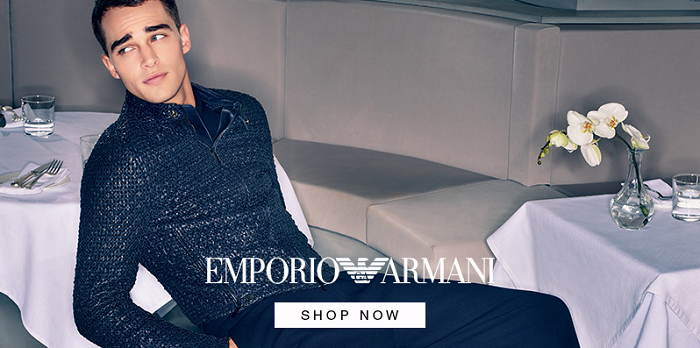 Do you want to be trendy at all times? Click on Bestsellers to see the most popular items. Treat this information as a genuine recommendation for a product. After all, that many customers cannot be wrong.
When you place your order and pay for it, it will be shipped to you within the next 5 working days. The delivery costs you $15, and you will be able to track it. With a dispatch confirmation email, you can view where your order currently is. For payment, you can either use your credit/debit cards such as Visa, MasterCard, Maestro or American Express or PayPal and Amazon Pay.
If you're not satisfied with your order or there is something wrong with it, you can return or exchange it within 14 days from the day you receive your parcel. Remember that it must be in the same condition and still have all the tags on it. When the item is inspected by the staff, and your return is processed, you will be granted a refund.
Mainline Menswear promotions
If you think that Mainline Menswear is the store for you and you are interested in their brands, follow these simple steps to get an even better fare on their products:
Sign up for an account on Picodi to receive updates on promotions to your email. When it happens and such a message lands in your mailbox, click on offer and view all promos at once.
Check their expiration dates and click on one promotion. There might be a promo code which has to be copied, or you will be redirected to the store's website immediately.
When you're there, register an account and shop the catalogue. Choose your item, add it to your basket and continue. When you finish, click on the basket icon and review the order. You can still change it at this time.
Follow the instructions on the screen. Enter your code, your name, and delivery address. Make the payment.
You can view many more deals on Picodi, for example, Speedo and Mimco.