Mac cosmetics
Use this promo code at checkout to unlock a free shipping on all orders from MAC Cosmetics.
Already used by 32 people
ongoing
Spend at least AED 400 on total bill at MAC Cosmetics to grab a complimentary makeup bag. Valid while stocks last.
Pay by card for your orders at MAC Cosmetics to receive a special promo code that unlocks 10% discount on your next purchase.
Already used by 27 people
ongoing
Create an account and subscribe to MAC Cosmetics newsletter to receive a special 15% discount that will apply automatically when you are logged in and add at least 1 product at checkout. T&C apply.
Already used by 86 people
ongoing
Receive a free sample with every purchase at MAC Cosmetics website. Only one sample per order. No promo code is required.
Already used by 30 people
ongoing
Shop "Goodbyes" collection at MAC Cosmetics and enjoy reductions up to 40% off on selected products. Find available stocks on the landing page.
Already used by 126 people
ongoing
Each month check out a new variety of online exclusives at must-haves from MAC Cosmetics. Some of the displayed items are available online only. Do not hesitate and add to cart now!
Already used by 32 people
ongoing
Spend at least AED 200 on total order at MAC Cosmetics to enjoy a free shipping across the United Arab Emirates.
Already used by 7 people
ongoing
MAC Cosmetics coupons, codes and deals that you've missed:
Similar promo codes, coupons and discounts
Use this promo code at checkout to get 20% discount at Lookfantastic + spend at least AED 400 to receive…
MAC Cosmetics promo code reviews by Picodi users: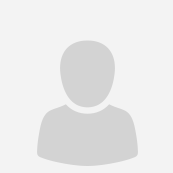 Anonymous
2018-03-05 12:42
Wow supreb
More about MAC Cosmetics: