More about Esprit:
Esprit
Esprit is a clothes' manufacturer and supplier, selling women's, men's and kid's clothes as well as footwear, jewellery, and various accessories. It all started in 1968 in San Francisco where Susie and Doug Tompkins decided to launch their first fashion line and sell it from VW bus. Despite such humble beginnings, Esprit nowadays owns over 900 boutiques and more than 7,800 wholesale points of sale located in 40 countries around the world. Promoting its unique data-style, lasting quality and unbeatable prices Esprit promises that they "want to make you feel good to look good".

"Fashion for life" – means what?

As the Esprit team claims, trends come and go but fashion stays with us. The company started with manufacturing and selling women's clothes and certainly keeps the pace, offering beautiful, stylish items for every season and every occasion. Esprit blends the newest trends, the latest colour composition, and the hottest shapes with timeless elegance and casual comfort so that everyone can find something for themselves. Whether it's a day-off, comfy trousers and T-shirt combination, romantic dress or official business costume – the variety of data-styles and fashions should match even the highest expectations. Apart from women's clothing items, Esprit offers a broad catalogue of clothes, footwear, and accessories for men and children as well as home decorations and textiles. Careful material selection, responsible manufacturing and putting customers always on the first place, makes Esprit a brand of the highest quality and remarkable data-style.
Want to find out if it's true?

It's utterly simple – just start shopping! How? Choose a category and subcategory to browse or enter the name of the product into the search box on the right corner of the page. Most of the products can be sorted by size, colour, brand, and price. Every product page includes detailed information about the product, customers' reviews, and outfit ideas. When you feel like you've done with shopping, go to your shopping bag to see a summary of your products and continue to checkout. You can register to place your order, which comes with certain benefits or you can do it as a guest if you wish. In the checkout, enter your personal details and choose from available delivery methods. Proceed to payment. Here is the place to redeem your voucher code which you can, for example, get for free from Picodi. Then, choose whether you want to pay with your Credit Card or PayPal and place your order.
What makes Esprit special?

Why is it good to buy from Esprit? And especially, why is it good to buy from Esprit website? Well, there is a bunch of reasons to do so. Every brand offered by Esprit, including its own, is checked thoroughly in terms of quality, responsible production, and sustainability. Their continuous efforts in reaching the top ensured them numerous awards throughout the years including Asian Certificate of Excellence won in May 2016. The Esprit website offers you the largest catalogue of Esprit products available day and night, all the year round. The Standard Delivery option costs only £0,99 per parcel and includes insurance in case of loss. To ensure the best service, Esprit offers a set of advice pages including information on the materials used, size guides and product reviews. If you're looking for an inspiration you may want to check Esprit's YouTube channel, Instagram or other social media accounts to see how various data-styles and colours mix together and create amazing designs.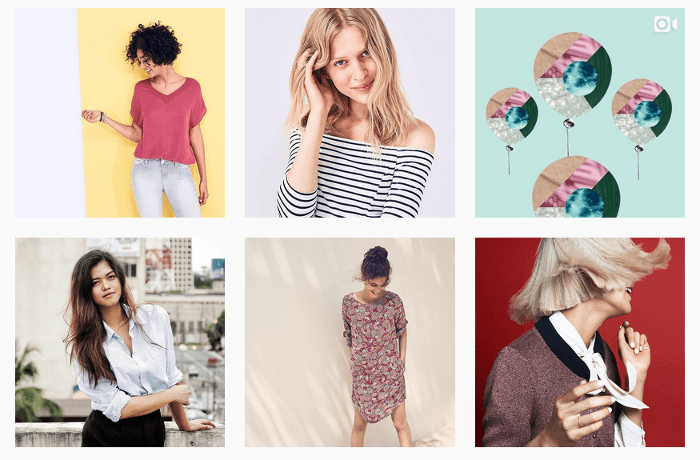 Shop all the sales!

Apart from all those great things that make Esprit what it is, there are also great opportunities to save large amounts of money on your shopping. Browse the Sale category to save even 70% on your favourite clothes. Sign up for the newsletter to never miss any new promotion and deal. You can also become a member of Esprit Friends Club which gives you £10 welcome voucher, 3% bonus with every purchase and a personal account to manage all your orders and check delivery and invoice status. If you like the idea of having your favourite shop close to you at any time, download the Esprit app available on Apple Store and Google Play and get yourself 10% off your next sale. Of course, you can also use various discount codes to make your shopping even cheaper. A great place to find such codes is Picodi. Check the website regularly to get fresh codes and news about Esprit sales and promotions.
Visit also Boden, Asos, Marks & Spencer, and others on Picodi to find more great offers on trendy clothes!
Every year Esprit prepares special offers for Black Friday and Cyber Monday.
All promo codes and discounts for Black Friday 2021 and Cyber Monday 2021 can be found on dedicated special pages.