Everything for your pet
Petstock is the place you are looking for whenever your pet needs specialized care. It's the place where you know it will receive the best service and where you will be provided with the most comprehensive advice. Its range of services makes it possible for people in Australia care for their animals in the best possible way.
Picodi is a discount platform which is available for all users within the country. You can shop at stores and service providers across Australia and beyond which makes this website a leader in coupon and voucher provision. Subscription is free, and you can use it whenever you want.
What is it about
Petstock prides itself on working with only the most passionate people. Whether it's store assistants, nurses or groomers, your pet is always in the best hands. You might want to get just a few items from the store or need to bring your friend to a hospital to get something done; it doesn't matter because all of the staff you meet along the way are experienced and well-trained.
When you visit the website, you can click on Shop by Pet. It's the easiest way to find the products which are specifically designed for your pet. Find items such as food, vet products, treats, collars, toys and many more for your dog, cat, fish, bird, small animals, and even farm animals such as horses, chickens and, if you have it in your house, a reptile. If you know someone who has a pet and could use a present for them, you can get them a gift card. This way you will never go wrong, and the gift will always be spot-on.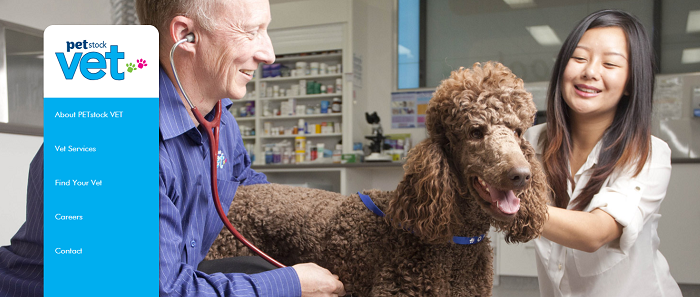 Petstock is also happy to provide you with pet services. Depending on the type of pet you have and what specific needs they have, you can sign them up for grooming, DIY wash (for example if you don't have enough space at your house), puppy school, ID tags. There might be times when you need to leave the town, but unfortunately, you don't have anyone to leave your pet with. Don't worry; you can opt for car boarding and dog daycare. With this, you don't need to worry, and your cat or dog will be well taken care of. Additionally, if you are thinking about adopting a pet, Petstock will help you with that.
If you wish to use the services of Petstock in the future, you can take advantage of the Petstock Rewards loyalty club. How it works is you can earn up to 5% brand cash and Petstock dollars on products and services sold on the website and offline. You can also earn triple Petstock dollars for purchasing grooming and training services. You can then use those rewards and dollars for your future purchases on particular brands which participate in the programme. Just sign up for your account and follow the instructions to get your programme up and running.
Petstock promotions
The company provides you with both an online shop and veterinary services. Depending on the type of service you need, you can use Picodi all the same. Just:
Subscribe to the platform so that you can receive information regarding promotions and vouchers from Petstock. It will allow you to save money every time you visit the store.
When you receive information that some products or services are on sale, click on the link and come here to view all coupons in one place. Check the expiration date to make sure that your promotion is valid. Click on it.
You might find a promo code here, in which case you should copy it. If there is no code, don't worry, some promos don't require it. Go to Petstock's website.
If it's online shop you're interested in, look for items you wish to buy for your pet. Add each one to your cart and when you finish shopping, click on the cart icon.
Review your order, enter your code and add your details. Make the payment as usual.
Make sure you check out other services from Petstock, such as iHerb and Adidas.