Spree is South Africa's first online shop to offer unusual customer experience that resembles magazine  shopping. Spree offers varied products, including men's, women's, and kids' clothing, home and beauty products, and much more. Spree provides free of charge delivery in South Africa within 30 days and many promotional opportunities to save money during online shopping.
Shop with Spree vouchers codes and special offers!
The store is a very young and thriving project established in 2013. It has quickly won the hearts of buyers throughout South Africa. It's not only a popular place to shop, it's also a place where you'll find all you have been looking for - Spree is a online representation of your favorite fashion magazines. Here you can find suggestions related to interior design, clothing and accessories, or comsetics and body care. It's all inspired by the current inspiring fashion trend, based on the most recent projects of famous designers. You can now spend less on your shopping at Spree thanks to the Spree vouchers that give you more for less. It's great that you can have the best brands for less that you expected. Moreover, you can it all at a hand with Spree App! Download it and get Spree first buy voucher!
Categories at Spree
Spree is for those who love shopping, but also for those who find it difficult to keep up with the changing trends in fashion. The current data-styles and trends is an expression of what Spree offers you. The website wants to become your professional adviser in matters of interior design and the latest fashion. Rich content of the website will qucikly attract your interest and provide you with the thrill of shopping. A wide range of Spree products was accordingly divided into categories to facilitate shopping. Shopping with Spree is fast and easy, soon you will find it out for yourself. Simply head to Spree online shop and start shopping!
Available categories include:
Ladies
Men
Kids & babies
Decoration
Gifts
You can also easily find stylish Spree magazine and catalog with special promotional hot offers. Filters can easily find the right goods. It's easy to use and find our voucher codes.
Collection of clothes available in Spree
Lots of buyers choose an assortment of the best designers. Attracting the best collections is their passion. This allows You to dress Your family in a unique and carefully selected Spree clothing, shoes and accessories. You will find the appropriate collections for fancy occasions and every day. Spree remember the needs of expectant mothers by offering them a larger size. Children's clothing is divided into three age categories. The attention to detail will ensure maximum comfort and control. This is the best place to take advantage of additional promotions and Spree vouchers code. Spree also brings the local South African market brands and designers. It will add You originality of the apparel and ensure local trends.
Home, beauty and fashion at Spree
Every fashionable lady can not forget pick an outfit that would suit an occasion. Different designs allow you to tailor the outfit to your current needs. Stylish combinations available at Spree are the definition of data-style and comfort.Plus, a wide range of cosmetics will complete your perfect look and highlight the natural beauty. To facilitate shopping and choosing the product, Spree has prepared a guide just for you. The shop offers you a variety of options and gives great gift ideas. Additionally, it can nicely pack them for you.
Stay on top and join social media
Spree will be your own stylist. Spree is by many considered a new lifestyle approach of the latest trends and innovations in the market. Spree Magazine focuses on fashion and beauty for women. However, they have not forgotten about the fashion-conscious men and products for the little ones. The magazine available on the website is full of tips on how to help become trendy and desirable. To receive the best information and updates about news, fashion, celebrities creations, join Twitter or Spree Facebook. Alternatively, you can always watch fashion shows on the Spree YouTube channel. Don't miss out on Spree specials!
Free shipping just for  you
Spree will provide you with free shipping throughout South Africa. Just wait for the shipment from 2 to 6 days.
If you have changed your mind and would want to give back your product, it is not a problem as well! Refund policy assures you the adoption of the product within 30 days. Simply log in to your profile and fill out the form. Of course, the products must be returned in the original packaging.
Discount coupons are waiting for you at Picodi.com/za
Remember that your shopping can become cheaper. Even though you order products from the best brands, you can still save with our voucher codes. Spree will accept the discount after entering the voucher code at the end of your shopping process. To gain additional profits on future purchases, please visit Picodi.com/za. Visit Picodi in November to be up to date with Spree Black Friday promotions!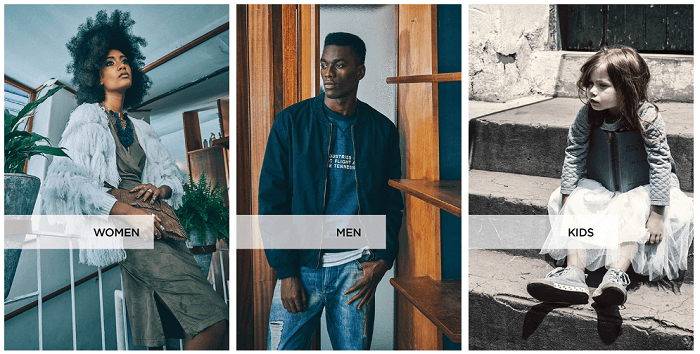 Once you have selected an interesting promotions, you just click on the selected link and copy string of letters. If there is no code to be copied, it means that the offer is automatically provided by the store. Now you have to get to a shopping area at Spree. You will be automatically redirected straight to it. 
Once you have selected what you want to buy, go to the checkout. 
Sign in to your Spree account or register as a new customer.
In the right place, enter your delivery address and choose the method of payment.
Now you will see a place where you can put your voucher code. Click "apply code" and your total order value should be reduced by the amount contained in the code.
And now just wait for delivery. Congratulations, you made a good choice!
Every year Spree prepares special offers for Black Friday and Cyber Monday. 
All promo codes and discounts for Black Friday 2017 and Cyber Monday 2017 can be found on dedicated special pages.