Bin paper menus and order online!
Do you find countless paper takeaway menus in your post box at the end of the day? Have you been storing them just in case you ever get hungry and want to order something in? Now you can deposit them in the recycling box with clear conscience because Hungry House is all you need for a great take-out. All outlets with users' recommendations and broad menus in one place – that's one handy trick in your sleeve.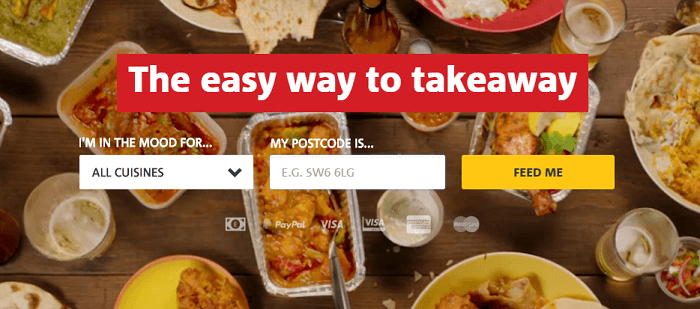 It gets better – when you order food with the use of coupon codes and offers from Picodi, you can pay even less than the price stated on the traditional leaflet left at your door. One more reason to get rid of waste paper!
For every need
You can order big or small. Say you come home late and want to cook something, you've even done some shopping! It's just the thought of standing in the kitchen after such a hard day doesn't seem very pleasing, does it? Hungry House is waiting for you to pick up your computer mouse and click your way to a delicious, freshly prepared hot meal.
 
Perhaps your friends have just called and they want to come over to watch the game or chat, and your fridge is completely empty? Don't rush to the store, gather them around, discuss what you want to eat and order online. It's so easy, anyone who's not proficient at browsing the internet, can do it.
Are you planning to prepare a romantic dinner for your partner but you haven't got any ideas? There's a solution for you too: spend more time together discussing what's really important rather than sweating and boiling in the kitchen. You can get to know each other and perhaps try to cook together some other time.
 
How it's done
When you decide what kind of food you want, the process of ordering is no rocket science. The first, scroll-down, search box contains types of cuisines you can find on the website. Do you ever get the feeling you'd like to eat something Halal or Thai but don't really know what? This one's for you.
Then, when you've chosen, enter your postcode. The restaurants that the system will find for you, will first pick up the closest ones but you can filter the choices yourself as well. Then click 'FEED ME' to see all available restaurants. Good news: if the restaurant hasn't opened yet, you can pre-order!
Picodi helps!
So far so good, but how can Picodi help you in saving more money while ordering takeaways?
There are great deals updated regularly for Hungry House. See what's available and click on it.

If it's a code, remember you have to copy it into your browser to save it for later.

Once you've seen the menu, add items you like into your basket and decide whether you want it delivered or pick it up yourself.

Once you've achieved minimum delivery order, click on the checkout.

If you still haven't got your own account on Hungry House, sign up right now. All your information will be stored safely in the system.

Paste the code you copied from Picodi to enjoy your discount. Pay as usual with your card.
 
While you eat, provided you don't have friends around, take a look at other offers from Picodi, like Pizza Hut or ASOS.