Skiddoo ◦ discount coupons ◦ June 2018
Here you can find the latest Skiddoo voucher codes
Pity! This offer has expired, but don't you worry! Check out trending deals at Skiddoo!
Book your flight departing from Singapore to Seoul, South Korea at Skiddoo to enjoy special offers. Prices start from $509 on selected flights. Do not hesitate, a limited number of seats available!
Window or aisle seat? Pay $4,95 only to be able to pick your place in the plane. Book your flight now! Bon Voyage!
Skiddoo coupons, codes and deals that you've missed:
Similar promo codes, coupons and discounts

Simply checkout with this promo code to receive flat 5% discount on all travel experiences booked at…
Already used by 3014 people
Use this HotelQuickly promo code to save 5% on your next hotel booking!
Already used by 789 people

ongoing
Grab 8% discount at Hotels.com when you apply this promo code at checkout before paying for your hotel…
Already used by 173 people
Book your stay via Amoma and provide this promo code at checkout to receive 5% discount on your booking.…
Already used by 777 people
Book your ticket via Catch That Bus app and by usage of this promo code, enjoy 10% discount on your purchase.…
Already used by 1845 people

ongoing

Save 20% on Best Available Rate in Millenium Hotels in various locations in Asia and get a complimentary…
Already used by 79 people
Skiddoo promo code reviews by Picodi users:
More about Skiddoo:
Get inspired for holidays
What is it about holidays that everyone longs for them so much? Why do we need them so much that we can't wait for our time off to come? The long anticipated time to unwind is something everyone deserves when they work during the year and it's no surprise that more and more people want to go as far as they can from their home and workplace. Skiddoo can help by inspiring you to go on your dream holidays and take proper rest from it all.
With Picodi, not only will you have a fabulous time but also save a lot of money along the way. Subscribe today to see what you can gain by simply taking advantage of promotions appearing on the website daily. And it's completely free!
What is Skiddoo?
It's a place where all of your holiday dreams can finally come true. A place, which inspires and encourages you to take that first step towards amazing and unforgettable experiences. A place, which shows you that sometimes it's better to think outside the box. If you've ever been afraid that going into an unknown territory would be risky and you're not a fan of such adventures, Skiddoo will show you that you only have one life and it's worth living to the fullest.
Your memories will be created in places you choose for your holiday – and whether you're going to spend all that time on a beach because this is exactly what you need, or all-day sightseeing in any of the stunning cities of Asia, it doesn't matter. As long as you do what is true to you, you're better off with Skiddoo. The platform offers you a comprehensive approach of plane ticket booking and selling any other services you might need. The selection of airfares is extensive to say the least and you are guaranteed the best price.
Should you actually need some inspiration, you can get it by looking at top destinations, chosen by thousands of tourists every year through Skiddoo. Just click on one of the cities/islands and see the unmissable deals you can take today, right now. And after you've found the fare that is just too good to miss, you can start looking for an accommodation that will fulfil all of your travelling needs. Powered by the world's biggest hotel reservation website – booking.com, it is the best place to find a room to sleep and spend time on holiday.
For businesses
If you're one of an accommodation provider and you want more clients to visit your site on their holidays, partner with Skiddoo to advertise on Asia's best booking website. Alternatively, if you provide any other service that would be useful to Skiddoo's users, you can contact the dedicated partnership team to hear what the affiliate programme has to offer. For example, you might be selling travel insurance and you're really good at it. You're looking to expand and always search for new clients. Advertising and providing your prospective clients with a comprehensive offer on a travelling website is the best way to reach them.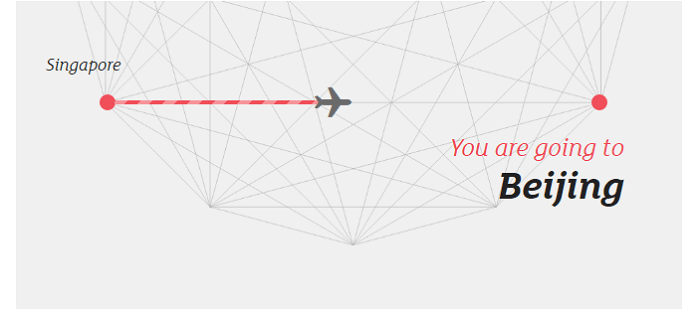 If you run a business and travel internationally to meet or search for new clients, you can also partner with Skiddoo to help you find the best fares possible. It will save you plenty of hassle and money for you and your employees so don't forget to contact the team to learn more about business opportunities.
Take advantage of Skiddoo promo codes
You will be amazed at the savings you can make with Picodi codes and promotions. Be aware that some of them are exclusive to Picodi so you will not find them anywhere else. To take full advantage of them, just:
Find your favourite deal and click on it. If it says there is a code to copy – just do it.
You will be redirected to Skiddoo's website and you can now start booking your flights.
Simply state your destination, departure and return dates and the number of people you're travelling with.
When you're ready, click Search flights and the list of available seats will appear in front of you. Take your pick.
After clicking 'book' you can proceed to leaving your details and paying. You can earn your frequent flyer points and remember about the discount code you got from Picodi.
You are now ready to go on your dream holiday!