Optp
Enjoy a double club sandwich from optp and pay only Rs. 490 with the latest optp promo. No optp coupon is required!
Order OPTP from anywhere in Karachi, Islamabad or Lahore by simply using your iphone or android device. Go to the landing page and download the app by just a few clicks!
Already used by 314 people
ongoing
Find the nearets One Potato Two Potato local store and enjoy the best deals and promo offers. Click to start bargain shopping.
Already used by 294 people
ongoing
Get free delivery on orders over R50 at One Potato Two Potato. Go to the landing page to choose your favourite menu set !
Already used by 97 people
ongoing
OPTP coupons, codes and deals that you've missed:
Similar promo codes, coupons and discounts
Order online 2 Zingers + 2 Pcs Hot & Crispy Chicken + 1 Large Fries + 2 Drinks for only Rs. 1,050! Order…
Choose between your favorites pizzzas and avail the Pizza max 1+1 promo! Prices from as low as Rs. 499…
OPTP promo code reviews by Picodi users: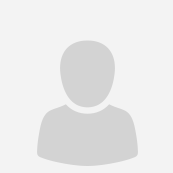 Anonymous
2018-02-23 23:57
Amazing