Shop online at Hoid for home accessories and avail discounts up to 40%! Click now to shop!
Check out sale section at Hoid.pk and enjoy huge discounts on furniture and accessories, save even up to 40%. Click to enter the discount area.
Subscribe to newsletter at Hoid.pk to receive the latest promo offers and special deals straight to your mailbox. Sign up at the bottom of the landing page.
Hoid.pk coupons, codes and deals that you've missed:
Shop wedding gifts in Pakistan and avail up to 40% discount when you shop at the latest Hoid sale! No Hoid promo code is required!
Similar promo codes, coupons and discounts
Get dining set packages in Pakistan from just Rs. 59,000 when you shop from Interwood! Get free table…
Hoid.pk promo code reviews by Picodi users: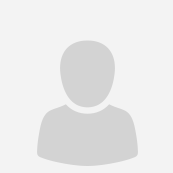 Anonymous
2018-07-22 10:16
Products seems world class of the Professional players , IKEA , Homes for us , Malaysia, Taiwan and China manufacturers