More about Syala Collections:
About the company
Not everyone realizes that buying clothes is only easy for those who have won the genetic lottery and have a universal figure and body shape. Most stores and retailers focuses on three sizes: small, medium and large. Anything that doesn't fit into this category is automatically treated like necessary evil. A lot of designer clothes made specifically for models does not look good in extra small or extra large size, so those sizes are often treated with neglect. Syala Collections recognizes this problem and offers you lovely dresses designed in a smart way that allows them to be custom-fitted for every size to provide not only fabulous look, but also incredibly comfortable fit. With clothes from Syala Collections you can stay classy and confident. The company distributes their clothes to retailers all over the world, but they also run their own online shop with all their products, which you can order to be delivered to your doorstep in a simple and inexpensive way.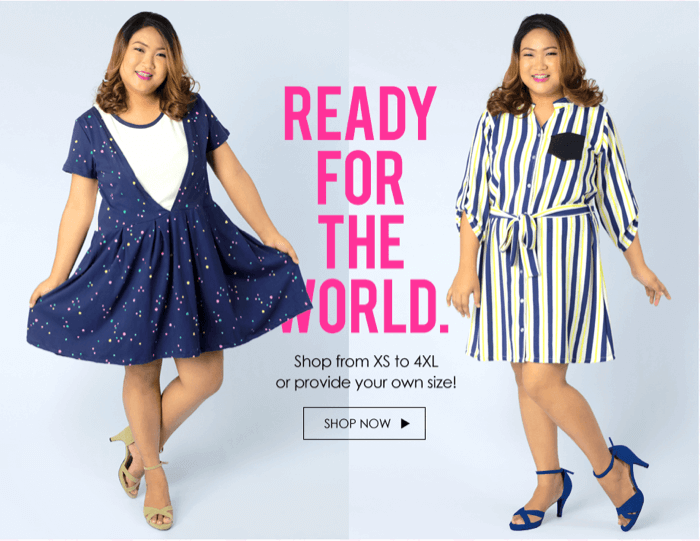 How to shop
Clothes at Syala Collections are divided into Styles, which include Dresses, Rompers, Casual, Office and Plus Size. In those categories, usually there are sizes from XS to 4XL, so there's plenty to choose from. But, if you are worried that something won't fit, you can choose other option, which is called S.A.Y.S. - Style At Your Size. So you have a choice - you can either choose a size or you can input your measurements and they will send you clothes that will most definitely fit. Depending on what you order, you may be asked to provide measurements (in inches) for you bust, waist or hips. When you're satisfied with your choice, simply click "Add to cart" button. When you're finished with browsing, it's time to proceed with your order. To do so, click "View cart" to see and review your order. If everything is OK, proceed to checkout. Returning customers can just log in, new customers can either create an account or proceed as guest. Next, you will be asked to choose courier service and select payment method. Syala Collections gives you a chance to use multiple payment options for your convenience. They support cash on delivery, but also services like PayPal, UnionBank, SmartMoney and many more. Once you conclude your choice, an email containing all the necessary information will be sent to you. Now, all you have to do is kindly wait for your shipment.
Promos and rewards
Even though they make their dresses themselves to make sure that the price is always the best, a promo every now and then never hurts. There's an entire section called "Promos" on their website, which we strongly recommend to visit. Every ongoing promotion will be there. Quite often there's a promotion for first time shoppers. During your first transaction with Syala Collections, you can use coupon code "FIRST10" to receive 10% discount off your total purchase. Sometimes, there's also free shipping available for orders over Php 2,500. That works with the code "FREESHIP". If those don't work anymore or if you want to know more details, just go to Syala Collections website and find "Promos" category. Or you can just use Picodi newsletter to stay up to date with coupons and exclusive deals.
Syala Collections also offers rewards for referring your friends. To take part in this program, you need to have unique SRP code, which you can receive from Syala Collections if you provide them with your full name, email and mobile number either through Facebook message, an online chat on their website or a text message sent to their mobile phone, which you can obtain on Contact subpage on their website. Once you have it, you need to share it with your friends and acquaintances. Every time someone uses your code to buy something from Syala Collections, they receive a special gift from the store and you receive one point. For every 15 points gathered, you will get a free Syala Collections clothing of your choice - any size, any price! Completely free of charge, even shipped for free!
If you happen to love fashion just as we do, you should also check out hot offers at Zalora, Asos and Little Emily Shop.