Vivere Rosse ◦ coupon codes ◦ May 2018
Here you can find the latest Vivere Rosse voucher codes
Vivere Rosse coupons, codes and deals that you've missed:
Similar promo codes, coupons and discounts

Use this promo code to get 30% off your order at Daniel Wellington. Pay at lowest when you can. Click…
Already used by 2066 people

ongoing
Looking for a perfect gift? Check to find jewelry from as low as RM189.
Already used by 123 people

ongoing
beautiful watches are available at Wing Wah Watch from RM700. Give the thumbs up and enjoy your shopping!
Already used by 13 people

ongoing
Vivere Rosse promo code reviews by Picodi users:
More about Vivere Rosse:
Vivere Rosse Discounts
Vivere Rosse is an online boutique that offers jewellery and accessories at attractive prices. The exclusive range of products is a quality assortment which is hand-picked by fashionistas. Products of Vivere Rosse cater to the needs and the happiness of customers in the form of bangles, couples' rings, necklaces and jewellery sets. This leading portal to fashion and e-commerce industries has plenty of fan following.
What is offered by Vivere Rosse?
You can expect an entire anthology of jewellery assortments from Vivere Rosse. The shopping options at Vivere Rosse include
Rings – Luxe Collection, Stacked Rings, Couple Rings and Engagement Rings.

Earrings – Huggies, Stud Earrings, Chandelier Earrings and Gold Plated Earrings.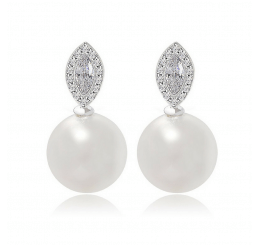 Anklets – Stainless Steel, 925 Sterling Silver and 18 Karat White Gold.

Necklaces – Heart Collection, Pearl Perfection and Gold Plated.

Bracelets – 925 Sterling Silver and Gold Plated.

Jewellery Sets – 925 Sterling Silver and Bridal Jewellery Set.
Purchase Policy at Vivere Rosse
Prices that are shown at Vivere Rosse have been trimmed to their all-time low. They are not negotiable as they are fixed. These prices also do not include shipping fees. All items that are purchased are not exchangeable and they are non-refundable. You have to remember that there is a likelihood of slight difference in the colours that are displayed in the pictures on the website and the real products. This happens on account of the display capabilities of various monitors that you use.
Delivery fee is charged at a flat rate of RM7 for order amounts that are less than RM100 and the shipping is free if the order amount is over RM100.
Newsletter Promotion
If you get the newsletter from Vivere Rosse, you will also be entitled to RM5 off any store in Malaysia. If you get the newsletter now, you will gain information on the latest collection from Vivere Rosse along with special events and its offers. You will get a coupon code for RM5 off on all merchandise in its stores.
You can avail the voucher codes of Vivere Rosse at Picodi.