Sephora Malaysia discounts
Sephora has been launched as a beauty care retail concept. It originated in France and was the brainchild of Dominique Mandonnaud in 1970. Sephora offers a unique open and sell environment which features emerging brands across a vast range of product categories. This range includes makeup, skincare, body and hair care and fragrance products in addition to the private labels of Sephora.
It has become the premier chain of cosmetics and perfume stores all over the world. It has a powerful presence in the beauty care market in Malaysia.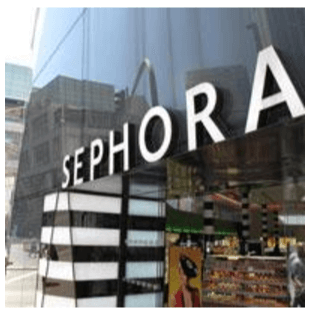 Sephora is owned by Louis Vuitton. It is the leading luxury goods group in the world. Sephora is being recognised as a trailblazer in beauty care products and its unique range of prestige products. It offers an interactive shopping environment and an unbiased quality level of service from experts in the beauty and fashion industry. Sephora is constantly trying to be innovative in what it has to offer.
Sephora is operating close to two thousand stores in about thirty countries across the world. It is expanding its base with over a couple of hundred stores across the Asia Pacific area that includes Malaysia, Australia, China, Singapore, Indonesia, Thailand and India.
Products Offered by Sephora
Makeup Products

Skin Care Products

Hair Care Products

Bath and Body Products

Tools and Brushes

Men's Beauty Care Products
How can a purchase be made at Sephora?
You have to log in to Sephora's Malaysia website. You can click on `Add to Cart' to collect your items that you want to purchase. If you have a `Promo Code' that is applicable, you can enter that and click on `Apply'. The total purchase price gets updated with the relevant discount. Once you are ready to place your order, you can click on `Secure Checkout'.
Sephora Promotional Coupon Codes
Naturally, should you be looking for regular updates about discount deals for Sephora, Picodi should be your no. 1 destination! Sephora distribute a lot of promotional deals every month so it is essential to visit us often!