Satugadget ◦ coupons ◦ March 2018
Here you can find the latest Satugadget promotions
Satugadget coupons, codes and deals that you've missed:
Similar promo codes, coupons and discounts

Enjoy up to 20% discount on your purchases at Lazada. You can use this code on electronics, cosmetics…
Already used by 72200 people

ongoing
Sign-up with Webemobe for only RM79 and enjoy free 10GB LTE hotspot.
Already used by 272 people

ongoing
Shop for Apple iPads and enjoy discounts of even 30%! Make sure to grab this incredible deal.
Already used by 172 people

ongoing

Become a member of MaxisONE Club and enjoy discounts of even 50%!
Already used by 377 people

ongoing
Are you planning to change your old electronics items such as refrigerator, washing machine or an air-purifier…
Already used by 110 people

ongoing
Shop for promotions and markdowns at Philips and save on household products, personal care products and…
Already used by 34 people

ongoing
Satugadget promo code reviews by Picodi users:
More about Satugadget:
SatuGadget Vouchers
Satu Gadget Dot Com is one of the most trusted and prominent online sellers in Malaysia with years of experience behind it. The store offers vast variety of tablets, mobile phones and electronic gadgets in all its stores. Satu Gadget is recognized as one of the most resourceful online shopping concept stores in the nation. It has a physical shop in Menara PGRM in Kuala Lumpur. It is a large outlet that spreads over 3,500 square feet for the convenience of shoppers. 
Variety of Merchandise
You will come across over hundred varieties of smart phones and tablets at prices that are affordable. You will come across a large range that spreads from low end to high end phones, accessories and gadgets under one roof.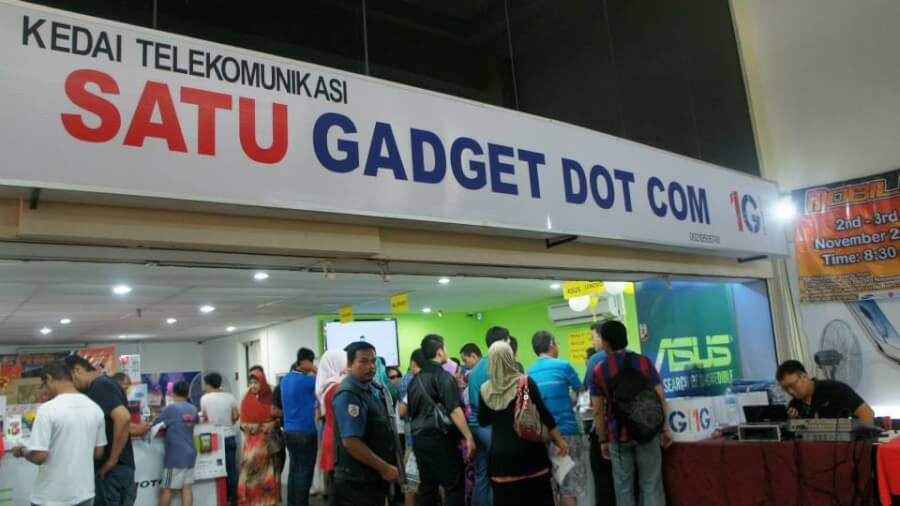 How to place an order with the Satu Gadget Dot Com online store?
1. You can select the product to purchase
2. In the detailed page provided for a specific product, you can choose your desired add-ons and specs
3. Click on `Buy'
4. Click on `Go to Cart'
5. Review the cart, scan the T & C Checkbox and click on `Checkout'
Payment Methods for Online Purchases
You can make an offline payment through bank transfer or bank-in
You can pay by credit card – all major VISA and MasterCard credit cards are accepted
You can use online banking and pay through the iPay88 payment gateway channel. Online banking is offered by all major banks in Malaysia.
How to register warranty?
You can follow this procedure or submit a fresh ticket at the page provided for your profile.
Department Dropdown - choose warranty registration
Fill in your first and last name

Product dropdown – choose your product

Fill in the order/receipt No. followed by IMEI Number and the Serial Number.

Fill in `warranty registration' for the subject text box and `N/A' for the mail text box.

The process will be completed when you click on the `Submit a ticket' button
Once your ticket is received, the warranty entry will get acknowledged when your ticket is closed.
Promotion Codes and Coupons for Satu Gadget Dot Com
Smart Watches are available From RM350
Vouchers are not required to avail of this price.